Today's consumers have a lot of the answers they need before they ever contact your dealership or set foot on your lot, but they don't have ALL the answers. Your organization's processes and talk tracks must adapt to this ever-changing reality, which means you should be training your team constantly with the most up-to-date lessons you can find.
Sure events such as NADA, Digital Dealer, the DrivingSales Executive Summit and the likes offer helpful resources for savvy dealers, but they aren't cheap to attend and they aren't on-demand for your team when they need specific training. DealerRefresh can be a great free online resource, but when individual team members need the best training on specific subjects, your options are limited.
Say "Hello" to 24 Free Online Training Resources
At SteveStauning.com you will find a diverse array of online dealer training content and videos, and on this page in particular you will find more than 24 free online training resources that you and your team can access absolutely free anytime you need.
To make assigning and watching these free videos even easier, they are organized by job title and dealership function as follows:
Sales Managers; General Managers and Internet Managers
Floor & Internet Salespeople and BDC Agents
Receptionist Training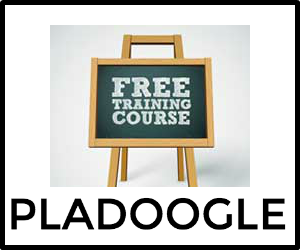 Accountability Quizzes
After your team members have indicated they've completed the video training, you can have them complete the two tests that are also available on the site – Creating an Appointment Culture and Appointment-Driven Communications.
Steve's Guarantee: By focusing your team on this curriculum and holding team members accountable for learning and applying what they've learned, you will have gone a long way toward improving your sales, market share, gross profits, employee turnover and customer satisfaction.
About Steve Stauning
Steve Stauning [LinkedIn] is a respected automotive ecommerce industry veteran, and is the founder of pladoogle, LLC., a leading mystery shop, ecommerce and automotive consulting firm providing cutting-edge products and in-store sales consultation to automotive dealers, industry vendors and media companies. Prior to his involvement with pladoogle, Steve served in various automotive ecommerce leadership roles, including as Asbury Automotive Group's Director of Ecommerce, the Director of the Web Solutions division of the Reynolds & Reynolds Company, and as General Manager for Dealer Web Services at Dealer Specialties. Steve is also an extremely popular automotive industry speaker and writer.
S
AutoConversion is the exclusive Sponsored Content Advertising Partner for DealerRefresh. With Sponsored Content Advertising by AutoConversion, DealerR...