Advertising on DealerRefresh is a highly effective way to reach the most engaged dealers in our industry; the tip of the spear.  This community is full of early adopters who can help you launch a product proudly.  Or they can simply help you grow.  The challenge is being sharp yourself.  You need to have the right message that attracts this elite group.  We can help!
What is DealerRefresh?
DealerRefresh was created in 2005 and celebrates more than a decade of blogging excellence. It is a go-to source for tens of thousands of industry professionals seeking and sharing information, ideas, and best practices affecting auto retail, while also striving to elevate their game and keep up with the latest industry trends. 
Often edgy but always professional, DealerRefresh has cultivated one the industry's premier online forums for conversations, opinions, and advice from one dealership professional to another. These activities take place on two separate sites: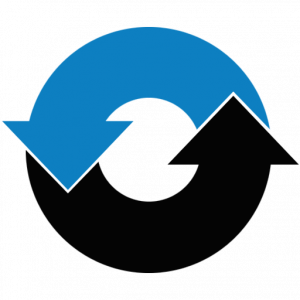 DealerRefresh BLOG 
The DealerRefresh Blog houses exclusive articles around best practices, new marketing trends and technology from many of the top, carefully selected industry thought leaders. Often told, DealerRefresh is the only online media outlet that offers a fair balance of shared knowledge from dealers and vendors.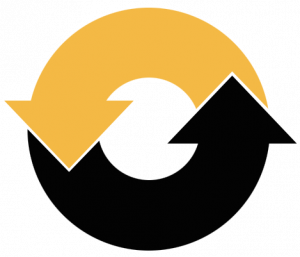 DealerRefresh FORUM  
Introduced only a few years after the blog, the DealerRefresh Forum is where the CONVERSATIONS are happening. The wealth of knowledge being shared in the forums is not only significant and lively, but it's what keeps the community thriving and members coming back day after day. 
Is Dealer
Refresh
right for you?
DealerRefresh never set out to be an advertising channel, but as the community grew and began reaching thousands of auto retail professionals each month (more than 30k visitor sessions per month), a demand for advertising naturally evolved. On the following pages is a breakdown of our current media and sponsored content offerings. 
Advertisers on DealerRefresh are referred to as "sponsors." Sponsors understand that DealerRefresh is an open forum (albeit with rules enforced by moderators) – a place where dealers and industry professionals can openly share opinions and discuss their likes, dislikes, and experiences. We appreciate our sponsors for putting their name, brand, and reputation behind DealerRefresh, but as a media site and publisher, DealerRefresh must take a neutral stance on products, services, and providers to remain true to its readers and members. 
Advertising on DealerRefresh isn't for everyone and we don't allow just any service or company to advertise. An advertiser's product, intention, and marketing objectives must compliment our vision and our readers' interests. All sponsorship opportunities and relationships are always subject to the discretion of the Editor.
The industry is limited on affordable outlets to advertise, but it does not lack demand. Most publications do not fit well for the marketing budgets of many companies, nor are they able to produce a desirable ROI. DealerRefresh keeps overhead low, and thrives by keeping its columnists and members fulfilled. Because of this, you will find the value of our advertising packages to be exceptionally attractive, and the results as well.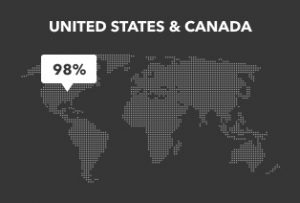 Who uses DealerRefresh?
Created by a car dealer in 2005, the mission has always been to find solutions for issues that dealers face.  That mission is as alive today as it was on day one. 
Over 70% of the DealerRefresh community started their time on DealerRefresh as a car dealer.  Some have become solutions providers to car dealers and others have left the industry entirely.  That is the way of things.  There is a core group of members that help to drive conversations and grow engagement.  Those are dealers and solutions providers.  And when it comes to being an engaged member we do not discriminate as long as posts are not overly soliciting in nature.
Users of DealerRefresh have discovered new career paths by getting their name known.  Due to some of these successes many solutions providers find DealerRefresh to be an excellent recruitment hub.
At the end of the day, DealerRefresh is what designed to be as good as you make it.  The DealerRefresh staff are just there to guide and promote the experience.  
Word of mouth
Most new community members come to DealerRefresh based on hearing about something posted from another source.  Controversial topics bring the largest influxes and those people typically stay around once the realization is made that DealerRefresh is a valuable resource with over a decade of daily content creation.   
In an industry where in-dealership processes were originally created before cars existed (ever heard of the horse trade?) old content stays relevant for a very, very, very long time.  
SEO
The second biggest channel for new DealerRefresh members comes from general searching.  Dealers, or vendors, hit a search engine with a question and find a DealerRefresh article.  This is also where DealerRefresh is incredibly powerful.  With over 10 years of content that is 100% targeted and specific, search engines like Google place a lot of authority on what is contained within the blog and forums.
A lot of the time, the thing a search user is looking for has already been discussed and answered.  That is exactly the kind of relevant result a company like Google wants to provide it's customers.
Just imagine the kind of value a relevant backlink from DealerRefresh can bring to your own website.
Social Media
Participating on sites like Facebook also brings new friends to DealerRefresh.  Although, most Facebook users prefer to remain inside the Facebook ecosystem, many find the content in the blog and forums to be enticing enough to leave that ecosystem.  And most find the forum to be the streamlined conversation they were really looking for on Facebook.
How to Advertise on Dealer
Refresh
All sponsors receive:
Every DealerRefresh advertiser receives a page on Dealerrefresh.com to reap the benefit of some very strong SEO back-linking.

 

The page will be constructed by a professional SEO analyst to further enhance the strength of the link connection. Aside from just getting linking the page can promote your business and serve as a lead capture device if you so choose.

 

Any sponsored videos you do with DealerRefresh will be housed there too.
Your patronage will be broadcast to the DealerRefresh email subscribers.

 

Every Friday, an email is sent to the subscriber-base informing them of things that have transpired in the past week and events coming up.

 

We would be very excited to state how happy we are to have a new patron supporting the upkeep of the community!

 

Announced on the next Friday Refresh as a new patron.

 

The community is very appreciative of those who help to keep the community going and we will talk about you doing that on the next episode.

   

You are free to write as many sponsored editorials as you like.

 

We do reserve the right to ask for edits if we feel the content does not align with the rules of DealerRefresh around selling.
---
Monthly Advertising contracts start on a 90 day term and then transition to month to month renewals.  Billing commences at the time of contracting and advertising commences upon the first payment.

Sponsored forum $1,200 per month
DealerRefresh is first and foremost a community of car dealers and industry-passionate solutions providers.  It is the meshing of these minds that makes for great innovations and relationships.
The DealerRefresh forums are where the strongest bonds are forged.  Names are learned and products are sold there.  Careers have grown and startups have become known entities simply through forum participation.  Your company can own its own DealerRefresh forum.  You'll be free to advertise your products in new threads, ask for beta testers, gauge interest in ideas, maintain a technical support channel, or just hang out with some car dealers online.  It is a valuable piece of real estate that is yours to command.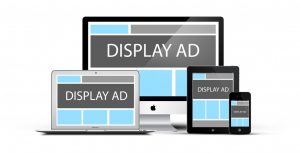 Display advertising Full package $1,200 per month or Side package $700 per month
Visual messaging is incredibly powerful. Utilizing the power of DealerRefresh, your advertising message will be on display across the Forums and Blog.  Display advertisements are delivered in multiple sizes on any device someone accesses DealerRefresh from.  Yes, that includes any mobile device; which, is a little less than half the traffic.
Side Display package includes a series of 250×125 and 300 x 250 and 728 x 90 banners that cycle across the blog and forums.
Full Display package includes the 985×91 super banner that rotates across the top of every blog and forum page and 250×125 and 300 x 250 and 728 x 90 banners that cycle across the blog and forums.
Retargeting dealers with your own code $700 per month
Your own retargeting code will be embedded into DealerRefresh so your audience can find your message wherever you advertise.
---
One time services are billed immediately with services beginning upon payment.
Video Services $1,500 per video or ask us about a quarterly discount
DealerRefresh will host a webinar, Pitch Refresh*, or roundtable video session that is dedicated to you.  DealerRefresh will provide the medium for the video recording and raw file once complete.  DealerRefresh will also house the final video on your company's dedicated-DealerRefresh page.  DealerRefresh will work with you to raise the attendee awareness too.    
*Pitch Refresh is a video series where a sponsor can deliver a sales pitch to the DealerRefresh team.  The video will be produced for your company's Dealerrefresh.com page and will also be shown in the forums for feedback from the community.  It is a video dedicated to your product.  
RefreshFriday Facebook Live Takeover $1,200 per time
Do you have someone on your team who is excellent on camera?  If so, have them guest host an episode, with the DealerRefresh team, on the next Refresh Friday show.  We will concentrate on your company's message and ask questions that still intrigue the regular DealerRefresh audience.  It won't be 100% softballs.
Engagement Email $600 per time
An email broadcast can be performed once a month to entice the DealerRefresh community to visit your dealerrefresh.com page for the purpose of viewing your DealerRefresh video, forum, or landing page and then raising their hand to buy or engage.  Pairs well with a Pitch Refresh video.
Email Banner $200 per time
Get your latest feature or product seen!  Drive interest to your brand in the next Friday email blast.