23.3 million.
That's
Apple Maps'
monthly user count according to
Statista
.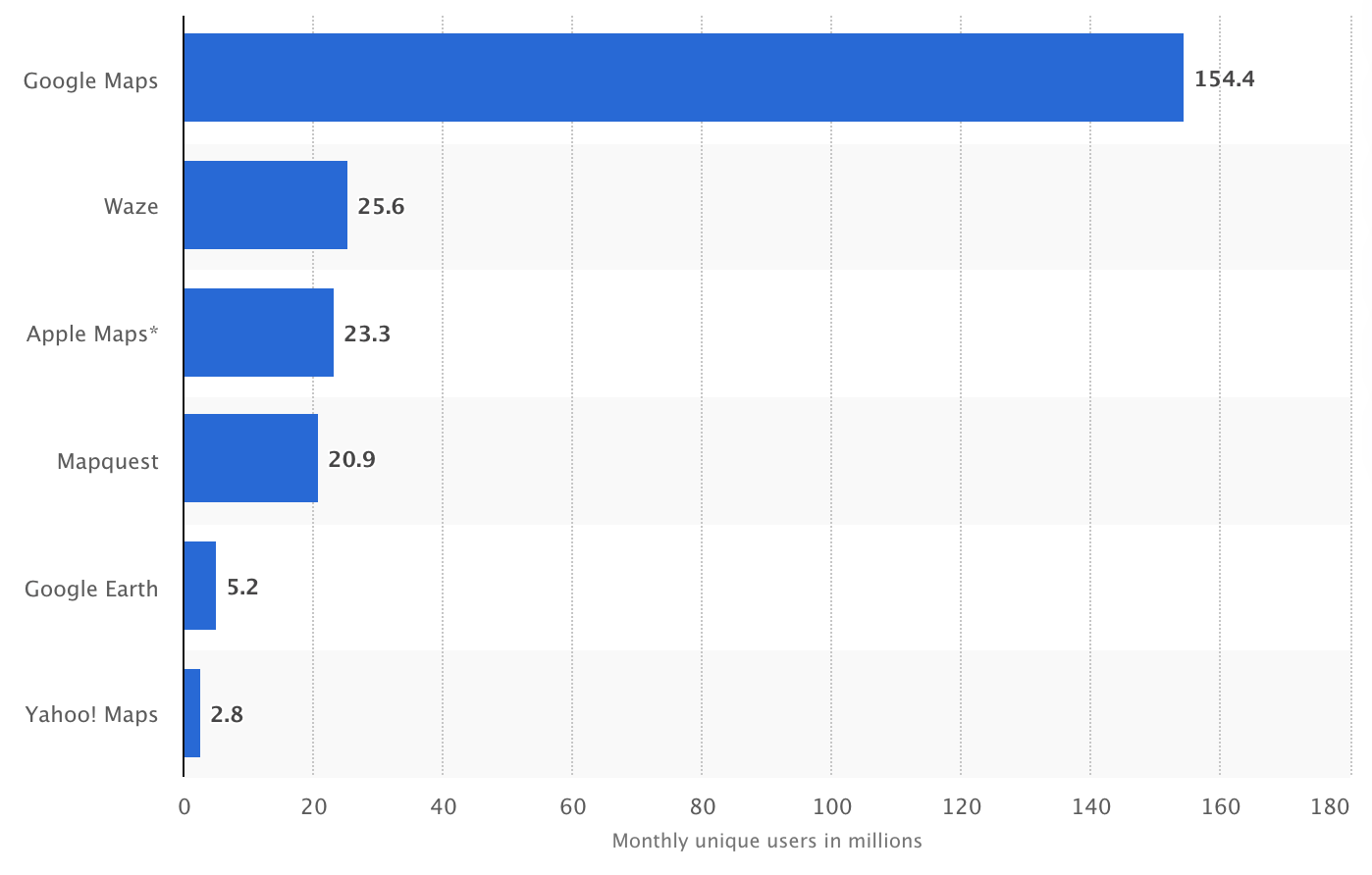 Yeah,
Apple Maps
is the fly Google just flicked off its shoulder, but the #3 map app in the country should get your attention. (Also, Waze doesn't have any review functionality).
To date,
Maps
 has been reliant upon major data input from third-party sources such as Foursquare and Yelp to source review and photo content.
Reportedly, Apple is developing a native rating and photo experience within the app for 2021. Preliminary versions of the UI were released earlier this year with iOS 14 beta 6.
After some exploring, I found the feature currently available in Australia. I clicked on a park in Sydney and was able to offer a rating.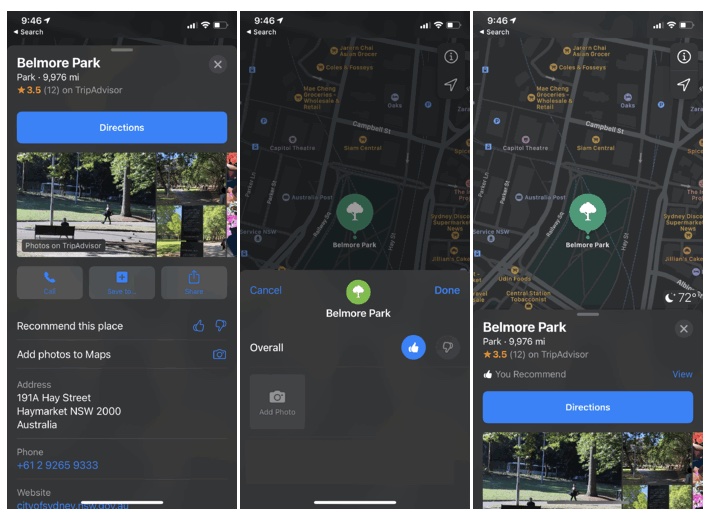 Looking in my phone settings I discovered "Ratings and Photos" is already present and activated.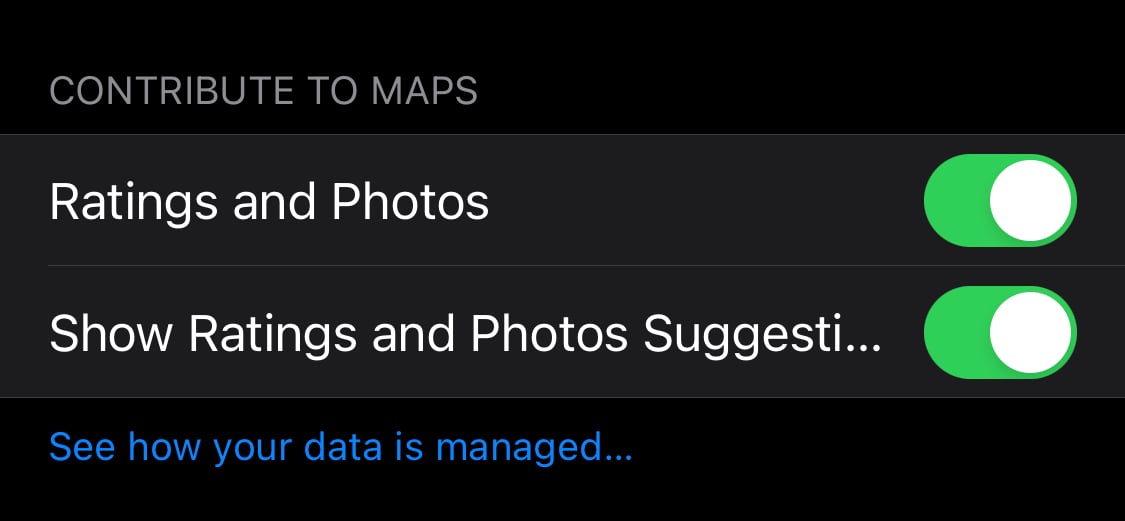 This suggests the feature is being gradually released in specific regions. Needless to say, Apple has remained quiet on the specifics. Personally, it's reasonable to expect a release in the US in 2021.
Currently, to leave a review via
Maps
, customers need to exit the app and navigate to Yelp, TripAdvisor, Booking.com, or Foursquare depending on the type of business.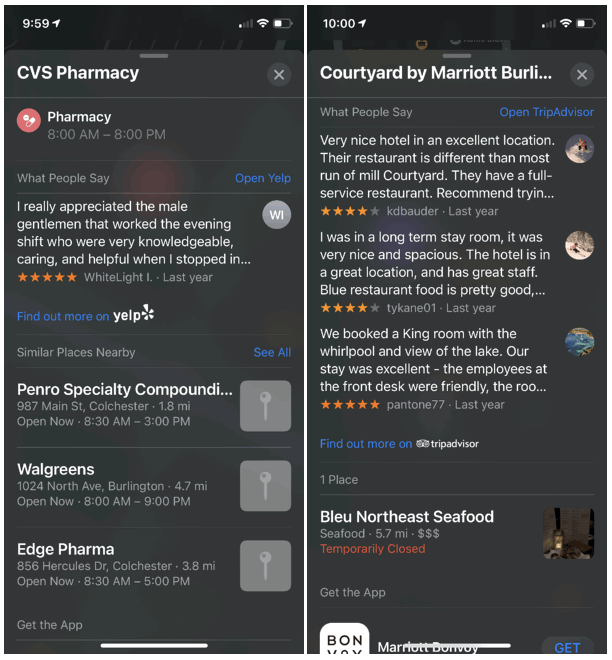 Putting it nicely, the process is labored. And for those newer to the game, on Yelp politely asking your customers to leave feedback is
strictly forbidden.
Smh.
Moving away from 3rd party review sites potentially opens the door to review generation for the first time directly in the app.
Looking ahead
When the functionality becomes available in the US we will be sure to evaluate the review generation and review response capabilities of the updated platform.
We're excited about this one, it's not every day a new review platform with the name
Apple
behind it comes along.
We will send an update when Apple makes the release.
Thanks for reading Local Marketing Insider. If you'd like to receive these articles directly to your phone in an easy-to-read mobile version, sign up here.

If you enjoyed this issue please share it with friends or colleagues.
————————————————
I'm Marketing Manager here at Widewail, as well as a husband and new dad outside the office. In Vermont by way of Boston, where I grew the CarGurus ...