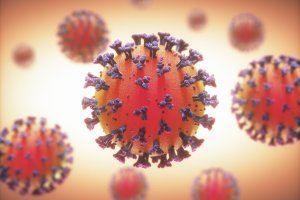 This week started with a change to nearly every life in the United States. People love change! They respond well to it and always react rationally. They do not hoard, they shy away from rumors of worse things, and they absolutely continue onward with their big purchase decisions. Oh, wait… No, they don't.
People are trying to adjust to the situation none of us volunteered for. This is a 100% normal psychological reaction to the unknown. Once people adjust, they will begin to think rationally again.
What about you? Are you thinking rationally? Did you cancel all your vendors yesterday? Lay off your employees? Second mortgage the dealership? Ship your inventory to auction? While you were at it, did you buy enough toilet paper?
In my career, I've seen car shopping come to an end on September 11th, 2001, and again after September 2008. It wasn't fun. But I also remember how much money I made selling cars in 2002, and recall how we knocked Cash for Clunkers out of the park, selling out of cars well before our competitors did. I was fortunate to work for a forward-thinking dealer group. Yes, we had layoffs in 2008. And yes, it was scary. But it passed. And this too shall pass.
I just got off a call with what I would consider to be a more "traditional" dealer group. The owner said, "the world changed on Monday, and now our eyes are open" while looking for ways to help customers do more online.
Obviously, floor traffic is down and rightfully so! Phone ups are down too. What isn't down nearly as much is online traffic. My company, FRIKINtech, is monitoring a slight dip since March 15th, and our friends at Driven Data are showing the same trends. This means people are still in the market.
I'm betting more people will be on your website, third party classifieds, and Googling cars up once they get supremely stir crazy at home. How are you going to capitalize on all those opportunities?
I'm also betting the two months after COVID-19 has become less threatening will be record months for the dealers that get their acts together now!
Stay engaged with everyone in your CRM who was entered in the last 90 days (even the lost ones)
It is going to be hard to acquire cars, so start working your database to pull customers out of their current vehicles early. OEM incentives and interest rates will probably continue to get better for this effort.
Concentrate on engaging with your Internet leads more than ever
Be sure your responses to new leads are not your typical automated/templated ones you usually use
If you are a manager, think of your Internet team as your salespeople – give them more attention than you give the floor staff. They are your key to future success right now!
THINK LIKE A CUSTOMER, not a dealer. If you were stuck at home with two crazy kids driving you nuts and tired of your spouse, how excited would you be? How can you make their life easier today, tomorrow, and beyond?
The dealership that stays engaged now wins tomorrow. And if you like history, it will tell you some of the best years to be in the car business were after 2001 and after 2008. I like history.

Who knew an argument with Jeff Kershner, in 2005, would lead to Alex becoming a partner with him on DealerRefresh. Where will the next argument take ...