Learn how to provide The Perfect Appointment in your dealership and enjoy 80% show rates and 80% close rates!
In 2013, we officially introduced dealers to The Appointment Culture as an answer to the dozens of worthless activities we observed managers, salespeople and BDC agents conducting in some effort to appear as if they were truly setting and selling appointments.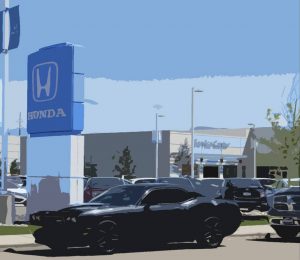 In reality, they weren't setting actual appointments, customers weren't actually showing up on time, and virtually no one was actually closing "appointments" above the level that they closed their Traditional Ups. (Given this, why even encourage appointments if these won't improve your close rates?)
For the most part, dealership employees were "box-checking;" that is, they were reporting and saying all the right things, but the needle wasn't moving. Of course, in the growing market, it was hard for group executives, regional managers or dealer principals to know if their teams were really setting appointments that showed and bought, or if they were getting smoke blown up their backsides.
In the growing market, most stores were merely faking their appointment execution as their sales teams and (especially) BDCs were basically stealing from them.

[highlight color="#ccb77c" font="#ffffff"]
[/highlight]
The Perfect Appointment
We created The Perfect Appointment almost a decade ago as a strict but simple process that would (when followed) double show rates and close rates. By continually improving The Perfect Appointment over the years, we've been able to help dealers achieve show rates and close rates that are often 3-5x better than what their teams were delivering before.
When you enact and follow this proven, four-part appointment process, you'll immediately enjoy higher appointment set rates, greatly improved show rates, unheard of close rates and – as is true for many dealers – perfect CSI from those customers you took through The Perfect Appointment.
If you're not sure whether your current appointments are real, or if they are showing or closing at acceptable levels, have your entire team join me on Wednesday, July 12, 2017 at 1 PM Eastern for our Undeniable Advantage Livestream training: The Perfect Appointment. This free, live video webcast will only be presented once, so you don't want to miss it.
> Register Free for The Perfect Appointment
Steve is the author of Assumptive Selling: The Complete Guide to Selling More Vehicles for More Money to Today's Connected Customers;" as well ...