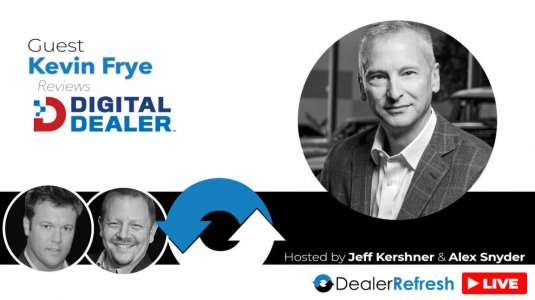 Digital Dealer 2021 Vegas
just wrapped, and Kevin has dropped his bi-annual
review on
DealerRefresh.com of the event. If you were there with Kevin, you should check that out to make sure the incriminating photo of you isn't up.
As an added bonus, Kevin is going to give a rundown on Digital Dealer during RefreshFriday this week. We'll probably jump into some other ideas while he's here because that's how we roll.
Join us
LIVE
on
Facebook, LinkedIn,
or
YouTube
Friday at 1PM
Facebook –
https://www.facebook.com/dealerrefresh
LinkedIn –
https://www.linkedin.com/company/dealerrefresh
YouTube –
https://www.youtube.com/dealerrefresh

Founder of DealerRefresh - 20+ Years of dealership Sales, Management, Training, Marketing and Leadership.