So Call Me, Maybe
(Author's Note: While the title of this post might lead you to believe this is all about AutoNation, it is not. The issues addressed here are common across nearly every large dealership group I encounter – publicly traded or private.)
…
Hey Mike Jackson, is it true you wrote the following memo to your stores?
Dear AutoNation General Managers:
It gives me great pride to know that many of you have absolutely no simple and repeatable sales processes you're actively enforcing in your stores. Congratulations! It is also my understanding that sales turnover continues to be an issue and that many of your local "Mom & Pop" competitors are stealing your market share. This is great news!
You are truly living up to the AutoNation motto of "Let's be Below Average!" and for this, I thank you.
Yours,
Mike
Of course you didn't write it; I just made it up.
You, Mike Jackson (and really all the big group CEOs and COOs), provide clear marching orders to create and maintain great customer-centric, in-store processes that drive revenues, profits, market share and great CSI. You say it and you expect it to be accomplished across the group. (Heck, your subordinates might even be telling you that your direction is being followed to the letter across the entire group.)
That said, you might as well have written that memo, because somewhere between the CEO's desk and the sales desk at most big group dealerships, someone changes the marching orders from "Let's Be Best" to "Let's Be Last."
To help make my argument, I'd like to share a couple of recent data points from some of your stores that compete with my clients. First, let's look at the outbound call volume of one of your stores from seven mystery shops conducted between August and October of this year:
0, 8, 2, 3, 2, 1, 1
The above digits represent the actual number of outbound calls your dealership's internet team made, respectively, in response to seven different website leads within the first week of receiving the lead.
Is this your approved internet sales process, Mr. Jackson? That is, to make anywhere between 0 and 8 calls to a new website lead in the first week, based on how the internet salesperson feels about the lead? Of course not. Though, what makes this especially hard to swallow (if I were you) is how easy this behavior is to detect and correct. (But, someone has to care enough about the process to do that.)
The second bit of data comes from an OEM's report they provide to your stores on a regular basis. This OEM tracks and reports on the average response times to the leads they provide their dealers; and two of your stores happen to compete with one of my clients in this market area, so I can see these reports on a regular basis (just like your regional leadership could if they wanted to). On a report that was distributed within the last 30 days, your dealerships and their competitors learned the following:
About half the stores responded to their leads in under 30 minutes (on average);
Half of those actually responded in under 9 minutes (on average);
The two AutoNation stores' average response times were just over 2 hours and just over 3 hours, respectively!
Yep, you read that right. Your stores' AVERAGE response times were over 2 and 3 hours; while most of their competitors were responding in fewer than 30 minutes. (Was this covered in your memo?) Again, what makes this data hard to swallow is how easy this behavior is to detect (someone just has to read the reports from the OEM) and correct (someone just has to care about the data).
It's the GM's Fault, Right?
You are losing share and discounting more – on this we agree.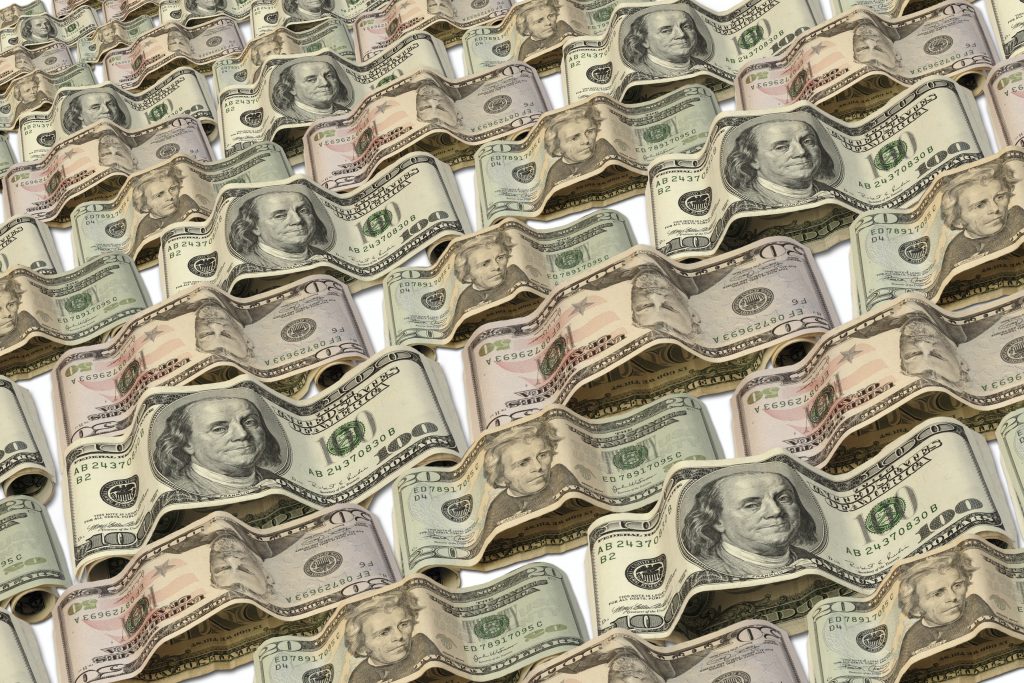 Where we might disagree is the cause of this loss of share and greater discounting.
You are losing share and discounting more because of processes. Well, the lack thereof. You are losing share and discounting more because your General Managers are not enforcing simple, repeatable sales processes. But, it's not their fault.
I've been in your stores. I mystery shop your stores. I have clients who compete with your stores. You have good GMs; you really do.
The problem, as I see it, is that your regional and corporate leadership don't seem to care about enforcing processes. Like most corporate executives in most other industries they're all about two things: 1) Their bottom line; and 2) Reducing their headaches. Processes, rules, turnover and customer service be damned!
To paraphrase an old industry adage: Your General Managers will respect what your regional and corporate leaders inspect.
But, It's All About The Stock Price, Right?
Yeah, about that… As has been widely reported, public dealer group stocks dropped an average of nearly 30% in the last 12 months. Ouch.
While the drop over the last year may say more about the industry in total, as of this writing, your stock Mr. Jackson, is down almost 40%. Yikes.
Moreover, as of this writing, AutoNation (AN) earns a 10.5 P/E (price to earnings ratio), while competitors like Carmax (KMX) enjoy a P/E of 15.2, Penske (PAG) sits at 11.1 and Group 1 (GPI) is at 14.5. [To be fair, Asbury Automotive (ABG) and Sonic Automotive (SAH) are both around 8.5.]
Hey Mike Jackson, So Call Me Maybe?
It is indisputable that great processes that are simple, repeatable and strictly enforced lead to higher closing percentages, higher grosses, better CSI and improved salesperson retention. It's a fact. If your stores had these in place, you'd be gaining share instead of losing share; you'd be earning higher grosses; your stock would be valued above, not below, the industry.
You probably have lots of these great processes sitting around. Heck, you're probably being told that your teams are following them to the letter. Of course, we both know they are not.
As I wrote earlier, you (and really all the big group CEOs and COOs), provide clear marching orders to create and maintain great customer-centric, in-store processes that drive revenues, profits, market share and great CSI.
It's just that there appears to be something wedging itself between your words and your GMs' ears…
Hey, Mike Jackson: Call somebody. (No maybes about it.)
Good selling!
Steve is the author of Assumptive Selling: The Complete Guide to Selling More Vehicles for More Money to Today's Connected Customers;" as well ...