The DealerRefresh community congratulates Kevin Frye!!
PCG Companies, an industry leader in digital marketing, education, research, and data intelligence for the automotive industry, is pleased to announce Kevin Frye, eCommerce Director of the Jeff Wyler Automotive Family, as the 2018 Lighthouse Award recipient. This prestigious award, given annually at the AWA Awards Ceremony hosted by PCG Companies, recognizes well-respected leaders known for making a positive impact on the automotive industry through service, thought leadership, and innovation.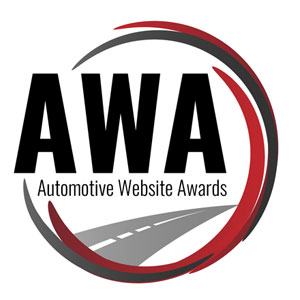 Previously named as one of the Top 5 Influencers Changing the Automotive Industry Today by Automotive News, Kevin Frye has been a leader in the industry and a pioneer in auto subscription services, automotive analytics, data privacy, augmented reality in the showroom, and virtual reality online.
Before his work with Jeff Wyler – one of the top 50 dealership groups in the United States -Frye was an independent business owner who pioneered selling cars online for both dealerships and individual consumers, selling over 500 cars on eBay in one year alone. Frye credits his success with Jeff Wyler to the leadership skills learned in the Navy.
"When I started in the automotive industry, Kevin Frye was one of the first people to encourage my work educating auto dealers. Kevin is a leader in both words and actions, and I consider him the top automotive eCommerce Director in the United States. Kevin has volunteered countless hours educating dealers at national and regional conferences. He shares my passion for marketing analytics and is now pioneering new strategies for online sales and consumer mobility. This recognition is long overdue, and I congratulate Kevin and thank his wife Julie for making our industry better" stated Brian Pasch, Founder of PCG Companies.
Kevin Frye embodies the spirit of previous winners of this prestigious award by investing his passion and skills to improving the automotive industry. He will now hold this honor amongst a select group of previous Lighthouse Award recipients, including Jared Hamilton, Alex Snyder, Jeff Kershner, JD Rucker, David Kain, Cliff Banks, Paul de Vries, and Cory Mosley.
The Lighthouse Award recipient is the only AWA Award winner announced prior to the awards ceremony, held the night prior to the National Automotive Dealers Association (NADA) Convention. At the event, awards will also be given out to top MarTech solutions in the categories of Websites, Sales Process, Website Merchandising Solutions, Fixed Operations Solutions, and more.
Colleagues of Frye, automotive dealers, and automotive vendors are encouraged to attend the AWA Awards Ceremony to congratulate Kevin and learn which companies will be recognized with an AWA Award this year. The ceremony will take place on Thursday, March 22nd at 7:30 PM at the Aria Resort & Casino in Las Vegas.
To purchase tickets for the event, or to learn more, please visit: www.awa.autos.

Founder of DealerRefresh - 20+ Years of dealership Sales, Management, Training, Marketing and Leadership.