DealerRefresh is a community that is only as good as its contributors and sponsors.  In the mission of helping car dealers find solutions, there are operating costs that supporting sponsors help us pay.  Funds are also applied to site upgrades that make a better experience for everyone.
DealerRefresh is extremely appreciative of these solutions who have supported our cause with time, money, resources, or all of the above!
Active sponsors


Autostride
A valuable tool for automotive dealerships, enabling demographic reach via a novel platform, boosting sales by a good margin. Since AutoStride is first to market, we hold an exceptional competitive advantage as no one else converts car buy leads via Smart TV platforms (Roku). There is a definite edge to gain using this type of tool to capture leads and at an affordable cost.  By providing an extremely unique product and reach (via Smart TV), we enable dealers to engage customers in order to convert high-quality leads in their target demographic(s).
Cars.com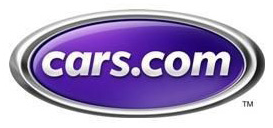 Cars.com is a leading two-sided digital automotive marketplace that connects car shoppers with sellers. Launched in 1998 and headquartered in Chicago, the company empowers shoppers with the data, resources and digital tools needed to make informed buying decisions and seamlessly connect with automotive retailers. In a rapidly changing market, Cars.com enables automotive dealers and manufacturers with innovative technical solutions and data-driven intelligence to better reach and influence ready-to-buy shoppers, increase inventory turn and gain market share. In 2018, Cars.com acquired Dealer Inspire®, an innovative technology company building solutions that future-proof dealerships with more efficient operations, a faster and easier car buying process, and connected digital experiences that sell and service more vehicles.

DealerAuthority


Dealer Authority is an Automotive Digital Marketing Agency of experienced automotive professionals with a passion for helping dealerships sell more cars. We understand dealerships need to differentiate themselves online from the competition to get an opportunity in the showroom. Dealer Authority works with dealerships to develop a cohesive marketing strategy with a compelling and consistent message that stands out from the competition.
Dealer Inspire

From search to signature, we innovate connected marketing and technology solutions that make automotive retail faster, easier, and smarter for both shoppers and dealers. We future-proof the dealership experience.
DealerRater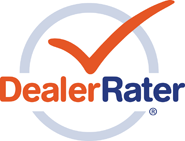 More than 14 million consumers read DealerRater reviews every month. DealerRater Certified Salespeople each sell on average 2 more cars per month because of their DealerRater profile page. DealerRater visitors convert to a lead nearly 9 times more often when shopping for a new vehicle from a Certified Dealer.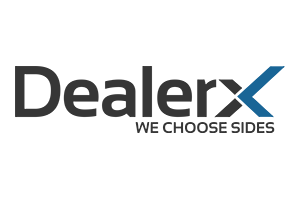 DealerX
DealerX is a small team of A+ players who have built a proprietary Automotive Martech & Analytic stack while becoming ultra proficient at pushing the buttons of other related premium industry platforms. DealerX has quietly grown from an offshoot of Mediarevo, to a well-oiled machine with offices in Florida, the New York Metropolitan Area and San Francisco. Our services touch millions of consumers every year and our diversified folio of clients range from large Multi-National Media Companies, OEMs (Including Volkswagen of America) to select agencies and some of the nations top dealer groups.
Digital Dealer Conference & Exposition


Digital Dealer Conference & Expo fuels the passion that drives the automotive industry's most progressive, highest-grossing dealership groups in the country. Learn why 98 of the top 100 U.S. Dealership Groups attend this conference.

Driven Data 
Driven Data provides unique solutions for automotive dealerships that struggle with the overbearing tasks of creating manual reports, report consolidation, analysis, and planning.  We integrate with the most important data in your dealership(s) and securely store it in our data warehouse in the cloud.  It doesn't matter how many dealerships you have or even if they have different software providers.

Foureyes
Foureyes is the sales intelligence platform from Adpearance. The mission of Foureyes is to empower salespeople with actionable data and applications that rehumanize sales. Foureyes products include the inventory-based email tool, Foureyes 20/20, and sales optimization system, Foureyes Tap. For more information, visithttps://www.foureyes.io.
FRIKINtech


Short for FRIKTIONLESS technologies the name is the mission:  remove the friction between car dealers and their customers through clever technologies.  illumiQUOTE creates a digital penny-perfect payment presentation for the customer that isn't in the showroom.  It is perfect for responding to Internet leads, floor ups that didn't buy on the first visit, service lane customers, lease expirations, or any customer in your database.  illumiDEAL is a full pencil tool that unites the Internet department with sales managers and creates a fully transparent buying experience for the customer no matter how that customer came to the dealership.

Podium
Customers are making decisions about your business before you've ever met. Podium helps over 130,000 users take control of customer interactions by powering more online reviews, multi-location local listing management, online review reporting, messaging, customer sentiment & more.
Trade Pending


Why show consumers a book value when you don't use the book and it often times only causes confusion and frustration from the consumers' point of view. SNAP Market Reports use real values of local cars for sale by other franchised dealers. Reduce customer anxiety. Have a credible conversation about the value of their trade and increase customer satisfaction.
Widewail


Widewail is a tech-enabled service that manages online reviews for businesses. Your time is precious, and so is your online reputation.  Widewail makes managing reviews quick and easy without requiring dedicated staff. You can trust that your reputation is in good hands, with reviews addressed quickly, and reports hitting your inbox monthly.
[agileform id="5741830645743616″]
---
Past sponsors whom we're still appreciative of
ActivEngage
AutoAlert
Best Price Now
CallRevu
CarFax
CarGurus
Cinemotion
ContactAtOnce
Dashboard
Data Software Services
DealerCue
Dealer eProcess
Dealer OMG
Dominion Dealer Solutions
Honcker
LotLinx
My Events on Video
Phone Ninjas
PureCars
Urban Science