The #1 solution to your customer's #2 question!
Introducing
 

TRADEPENDING asked consumers "When you visit an auto dealers website, what do you value?" The answers were clear: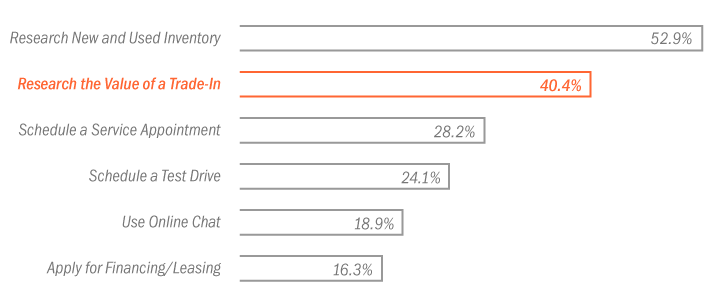 Because the #1 solution to your customers' #2 question was obvious we went to work and made the best trade-in valuation solution in the world!
SNAP

takes 2 seconds to select a vehicle down to a detailed trim description.
Mobile traffic is now a majority of website page impressions for many Dealers.  

SNAP

is optimized to work with 100% of your traffic.
 
 
Why show consumers a book value when you don't use the book and it often times only causes confusion and frustration from the consumers point of view.

SNAP

Market Reports use real values of local cars for sale by other franchised dealers.Reduce customer anxiety. Have a credible conversation about the value of their trade and increase customer satisfaction.
[gravityform id="5″ title="true" description="false"]