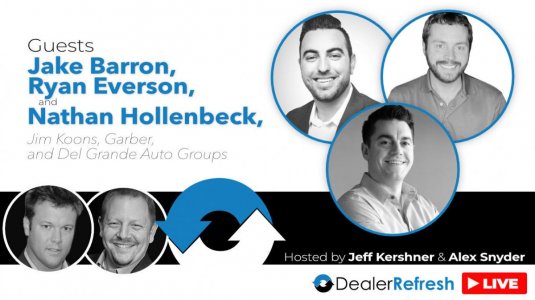 Suhweeeet – we've got Koons, Garber, and Del Grande in the house!
Jake Barron, Ryan Everson, and Nathan Hollenbeck are doing big things and have some large opinions on the traditional 3rd party marketplaces like Cars.com, Autotrader, and CarGurus going up against the newcomers: Rocket Auto, Fair, and Carvana.
You can get an early peek at the
Classified Battle
on the DealerRefresh forums.
We'll also dive into what it is like to create and manage an in-house marketing department.
Join us LIVE on Facebook, LinkedIn, or YouTube Friday at 1PM
————————–

Founder of DealerRefresh - 20+ Years of dealership Sales, Management, Training, Marketing and Leadership.