When it comes to stocking used vehicles at your dealership, dealers today have multiple options. But one option seems to be underutilized by a majority of dealers – acquiring vehicles from private sellers.
Of course all dealers take trade-ins, but that is not a proactive strategy. That is a conversion strategy.
Traditionally dealers have relied on auctions to acquire used vehicles at wholesale rates where they know they can sell and turn a profit, and since the dawn of the Web online auctions have become popular.
Problem is, auctions can be time consuming and expensive.
Likewise, proactively seeking used vehicles from private sellers can be time consuming too, unless you have a good strategy and the right tools…
Profit Begins with Acquisition, Not Vehicle Sales
While our minds might be trained to believe that dealers turn a profit when they sell a vehicle, a trained mind understands that profit occurs at acquisition when you have the right tools, the right information, and a good acquisition strategy.
It is with this thinking and these ideas that the founders of the Vehicle Acquisition Network got together to introduce a solution that can give dealers the right information and the right tools to streamline their used vehicle acquisition process and be more profitable.
[highlight color="#CCE6FF" font="#000000″]
[/highlight]
An Innovative Approach
Innovative dealers today already embrace the idea of seeking used vehicles from private seller markets, after all, auctions are not the only place to acquire used vehicles and depending on vehicle trades does not necessarily get you the vehicles you need. These dealers are checking third-party sites for vehicles listed by private parties. By seeking out these sellers, dealers can obtain more vehicles they need and can turn for a profit.
The Right Information – The Right Tools
It goes without saying that having the right tools for the job is important. Anything a dealer can do to reduce the amount of time he spends searching private seller listings for vehicles he needs will free up his time to work on actual deals.
With the Vehicle Acquisition Network, dealers benefit in several ways:
Local Private Party Listings
The Vehicle Acquisition Network automatically locates vehicles listed on the web by private parties in each dealer's local area. These vehicles are then revealed to users on a daily basis for swift action to be taken. In most cases there is no shortage of vehicles for sale by private parties in a dealer's immediate area.
Only the Vehicles You Want
The tool of course is designed for dealers to specify the criteria they require in vehicles. This may include ranges of years for certain models, selling prices, mileage, condition, type, etc. By tailoring the criteria, dealers can easily filter their selection to only the vehicles they want.
Creates Inbound Leads
One of the more useful features of the tool is that it sends text messages to the sellers of the vehicles you choose, generating inbound responses from private parties looking to sell their vehicle. These text messages can be sent manually or automatically and even be customized on the fly to include specific vehicle information. So long as a consumer is advertising a vehicle for sale, dealers can legally text the seller about their vehicle.
Not For the Average Dealer
You might think that a tool like the Vehicle Acquisition Network would be useful for the majority of dealers, but it's not. There are literally hundreds if not thousands of vehicles listed for sale online by private parties in any given area, and since the tool is designed to reach out to these folks via text message, the sheer volume of inbound inquiries that can results must be sustainable for a dealer benefitting from the tool.
Likewise, you can't just pipe these leads into your BDC. Most business development centers are equipped to handle sales and service calls, and vehicle trades. The inbound inquiries that result from this tool require a seasoned used car manager to facilitate the inquiries and ensure profitable deals.
Do You Have What it Takes?
If you think your dealership could benefit from a tool like the Vehicle Acquisition Network, and you have the resources to handle these kinds of leads, please do not hesitate to click on the image below and request a free online demo. DealerRefresh is committed to providing a great value to our sponsors and nothing demonstrates this more than engaged dealers expressing interest in what a sponsor like the Vehicle Acquisition Network can do for your dealership.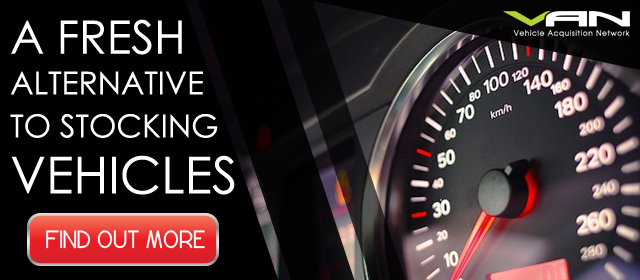 A
Vehicle Acquisition Network (VAN) is a fresh alternative to acquiring pre-owned inventory. VAN aides used car managers/buyers in finding private party...