"The 2016 Car Buyer Journey" sets out to capture the journey that car buyers are taking when purchasing a new or used vehicle. The numbers are not sexy or overly novel, but they can provide a roadmap for where dealerships should consider investing their advertising dollars as well as the top places to capture customers' attention and drive them into your dealership.
Everyone's trying to find the magical road that expedites a car shopper to a car purchaser. And while the "road to the sale" model is arguably outdated, researchers continue to look for the most relevant consumer habits to close the gap.
What does that research say?
It tells us little more than what we've known for several years: shoppers are online before they're on lot. Can you believe it?
Most have accepted the fact that this habit isn't changing, but not all have made the necessary shifts. Specifically, adjusting marketing spend to reach the right customers at the right time.
Let's dive into the highlights of the 2016 Car Buyer Journey (commissioned by Cox Automotive through IHS Automotive) and see what the data tells us.
By the Numbers
59% – The percentage of time buyers are spending online before they purchase a vehicle.
Nothing new here. However, what is interesting is that used car shoppers are spending more time online than new car shoppers. Not by much (5%), but it could be considered significant.
So, what does that mean?
Get your New Vehicle inventory online and merchandised with actual photos. More importantly, establish an efficient process for getting your Used Vehicles through the shop and reconditioned as soon as possible. The sooner your inventory is online the sooner it will it sell.
Another notable number is 2%.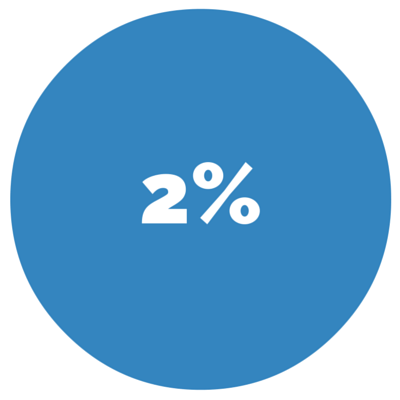 This is the percentage of time consumers spend shopping for cars utilizing print materials. Newspaper anyone?
Your marketing dollars are going to get a much higher return if funneled into digital marketing. Reach your customers where they are, instead of where they used to be.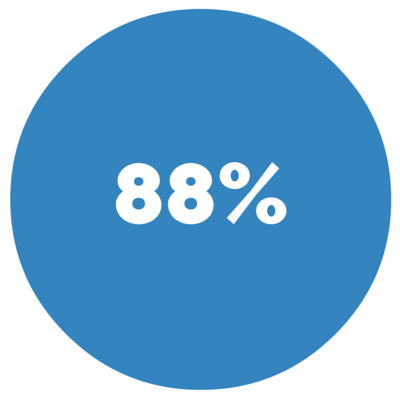 Now that the 2016 Car Buyer Journey has established where your customers are, let's find out what they're using to get to your digital storefront…
88% – The percentage of customers using the internet to shop for car.
Again, we know customers are shopping online for their vehicles, but 46% are using multiple devices to get to your dealer website. 14% used a mobile device ONLY.
[Tweet "46% of consumers are using multiple devices to get to your website – 14% used mobile ONLY"]
What does that mean for you?
Ensure your dealer website is responsive [not adaptive]. There's nothing worse than going to a website that isn't optimized for mobile.
Be sure your messages fit the medium. Create a specific, original, and timely message for the multiple devices. A laptop or desktop has much more real estate for words and images than a smartphone.
Location Location Location! Our phone never leaves our side, or should I say our hands. Geo-targeting and utilizing beacons need to be on your short list of priorities for both sales and service.
30%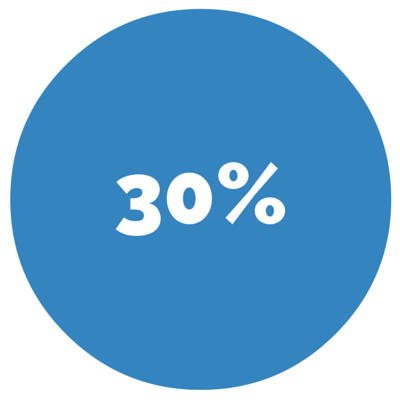 – The percentage of people who knew exactly what vehicle they plan to purchase.
70% of people are undecided! Customers may have an idea, but will change their minds once they're at your dealership and test drive a vehicle.
[highlight color="#CCE6FF" font="black"]
Dealers –  join the DealerRefresh Dealer Forums
What does this mean for you?
It's imperative to maximize every opportunity to get customers into your dealership. This takes you back to marketing and where you can maximize your spend. Make the best impression online, where customers are, and drive them into your dealership.
Utilize social media to leverage your brand and dealership culture. Highlight more than deals and sales, highlight the customer experience.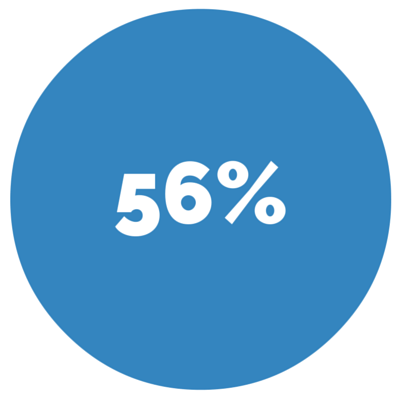 This also means that your sales staff must be trained in how to not only talk with customers, but also how to listen. They have an opportunity to find out exactly what the customer needs, especially if the customer isn't positive. If 70% are unsure, this is a great time to help them find a perfect fit.
56% – Percentage of customers visit walk onto your showroom floor without making any prior contact. Of course the higher this percentage, the more they like – AutoTrader.com and the other listing portals.
While walk-ins still trumps all other initial points of contact with your dealership, the majority of those walk-ins have already visited your dealership online. They've researched and seeked out reviews of your dealership and staff and/or have received recommendations by friends and family. 63% already have an idea on what their trade-in is worth. Either way, there's a reason they chose your dealership, and more than likely, there were more than one to several marketing channels that influenced the customer to show up at your dealership. It's call Attribution – the latest buzz word in the industry. It's important to ask those questions to find where your marketing dollars are best spent.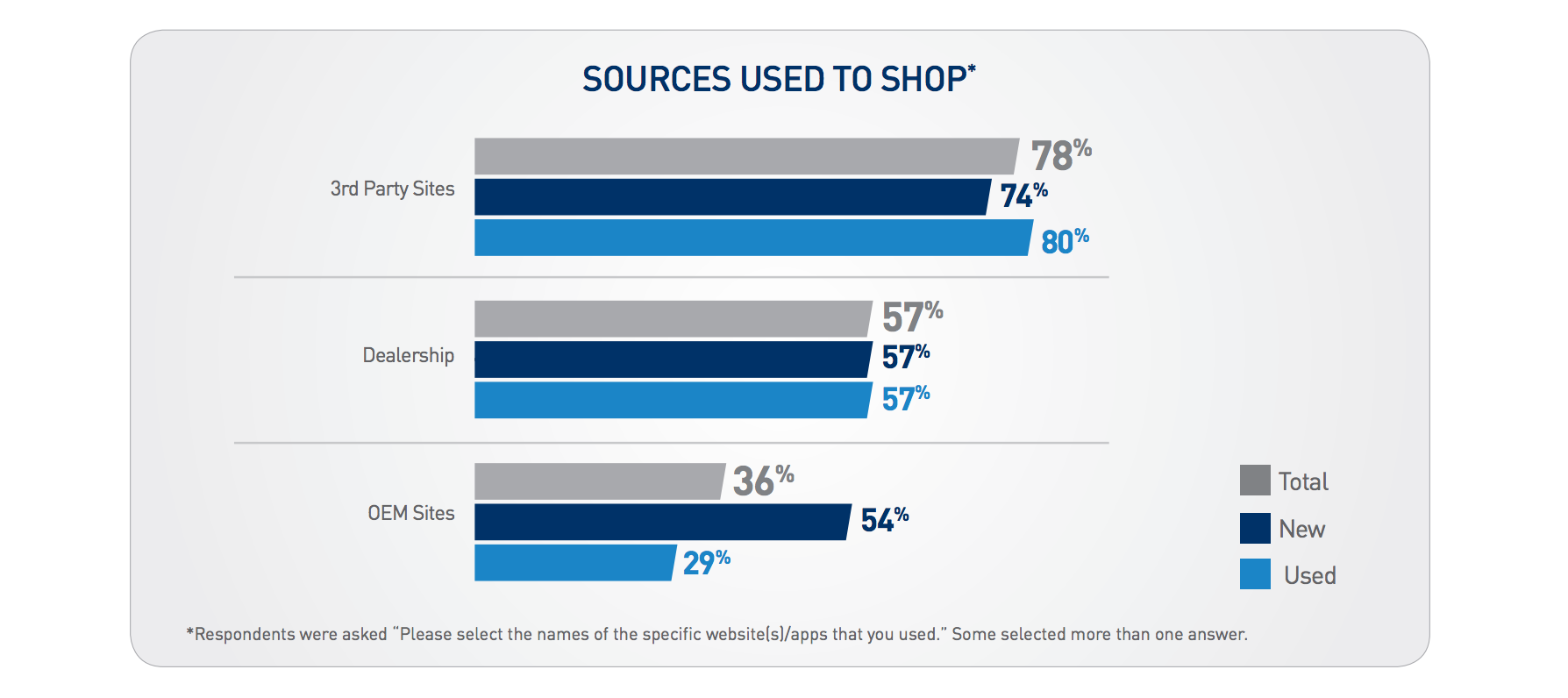 Why do all these numbers matter?
All of the percentages and numbers listed in the [2016 Car Buyer Journey <– download full study]  lead to one common theme:
People are shopping online, they're using their phone A LOT and dealerships need to find the best, most influential way to maximize their digital marketing dollars. This goes well beyond fighting for a passable Facebook page or an Instagram account.
Your dealership's digital presence will either bring customers on-lot, or make you so forgettable that they go someplace else to make their purchase. Remember that culture and customer experience, online and offline are key.
Allow your dealership culture to shine throughout your online presence.
[highlight color="#CCE6FF" font="black"]
Keep yourself updated by following the original leading resource for Industry News, Dealer Technology, latest Marketing Trends and Best Practices & Processes for the Dynamic Forward-moving Dealer.
If you're a progressive dealer, sales professional, sales or service manager – you NEED to join the DealerRefresh Dealer Forums

Founder of DealerRefresh - 20+ Years of dealership Sales, Management, Training, Marketing and Leadership.