If I get another newsletter about how some company is using A.I. (Artificial Intelligence) to solve a problem for a car dealer I'll….
continue to hit the spam button.


But I think this image sums up what it really is: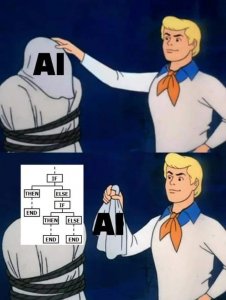 Mystery solved! And you didn't even need a Scooby Snack.

Who knew an argument with Jeff Kershner, in 2005, would lead to Alex becoming a partner with him on DealerRefresh. Where will the next argument take ...