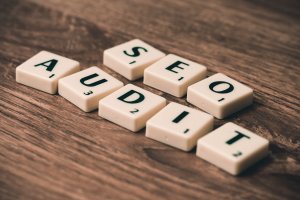 Car Dealer SEO: Same Old, Same Old
I'll keep this one brief. And, to answer the question you're going to have while reading this article: No, I do not sell search engine optimization.
I've written and spoken about the waste and fraud in automotive search engine optimization for at least a decade. Because it's digital, a website's search visibility is measurable; and because good SEO requires actual work, the efforts to improve search visibility are as well. Given this, we should be way beyond ether and smoke being sold to dealers by now, right?
Not yet, apparently.
Okay, but given how simple it is to track the efforts and impact of SEO, you'd think (at a minimum) the "experts" at the OEM level would've grasped some of this, right? Well, you'd be wrong in the case of at least one unnamed domestic brand.
One my clients in a medium-sized market with multiple stores pays for the OEM's approved SEO on only one of their websites (solely because it's 100% co-opable). They pay for no external search optimization for their other stores. The competitive landscape of their stores is fairly equal, with the one paying for SEO facing relatively the same number of same-brand, in-market competitors as their other locations.
I conducted a cursory dive into the group's search visibility after noticing a 13% drop in organic traffic from non-branded keywords YOY in December for one store, while their other store on the same campus enjoyed a 222% YOY increase in organic visitors from non-branded keywords that month.
You guessed it, the store paying for SEO was the one down 13%; while the store doing no SEO was up 222%.
Of course, organic traffic alone is not a clear indicator of good or bad search visibility. The dealer's Make and the dealer's own branding (including any offline marketing) can do more to deliver organic traffic swings than even the best SEO.
So… I asked for their SEO logs.
What Are SEO Logs?
SEO logs are simply the detailed notes of every change/improvement your SEO provider completed for you during a given period. Every SEO company maintains a log of what they complete because without a log, the SEO provider's team would have no idea what to work on this month or the next – and they'd invariably repeat work from previous months. (Assuming they did any work for you in those previous months, of course.)
In a nutshell, the SEO logs for my client revealed very little actual labor exerted (in my opinion) to improve my client's search visibility. Moreover, some of the webpages the provider built appear to have no impact on search visibility. For example, the only webpage they took credit for building in May (and the page they reportedly improved in August) has delivered exactly zero organic clicks in the first eight months it's been live.
In my opinion, the page took a couple of minutes to construct, and the content they added to the bottom (likely what they worked on in August) has little SEO value. However, to be fair, while search visibility is like science (it's measurable), search engine optimization is more like art (it can be very subjective). Others may look at this webpage and applaud the SEO work… of course, there's no denying it's delivered zero organic clicks.
You Cannot Serve Multiple Masters
With SEO, you simply cannot serve multiple masters. (Save your angry comments if you're an OEM-approved SEO provider.) Someone must win the "Widget Dealer City Name" searches in each market and someone must come in second (or third or fourth or fifth).
If you're a dealer paying for SEO, ask your provider if they do business with any of your direct competitors. If they do, you may want to look at other options. But… and this is just my opinion based on years of experience… you may want to avoid the providers on your OEM's approved list.
In my opinion, OEMs shouldn't even have an approved list of SEO providers; and they should never co-op SEO. Seriously, what do the OEMs think their dealers are optimizing for? Like PPC, nearly all dealer SEO efforts are focused solely on stealing share from other dealers of the same Make. A circular firing squad OEMs should avoid creating.
Good selling!
Steve is the author of Assumptive Selling: The Complete Guide to Selling More Vehicles for More Money to Today's Connected Customers;" as well ...