Cars.com threw this infographic out there several days ago around Adwords – who doesn't like an informative info graphic from time to time?
Here are a few of the key highlights:
1/3 of Dealers plan to change their AdWords agency within the next year – that's quite significant.
Only 50% of Dealers indicate that the ROI received from their AdWords spend meets their expectations.
An estimated 30% of Google Adwords investments are poorly executed and more than half of website platforms lack complete conversion tracking visible to Google AdWords and Google Analytics.
These are just a few. Here are the rest…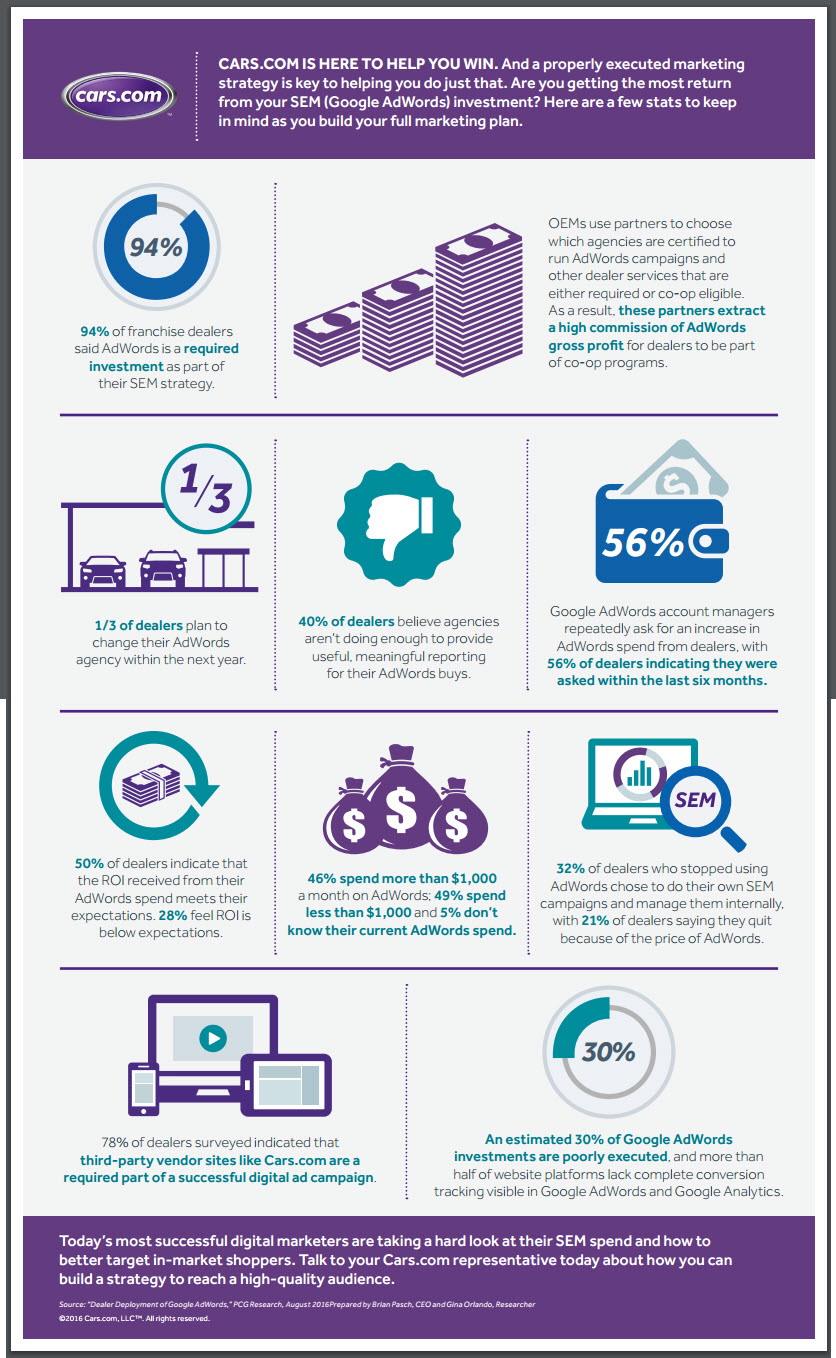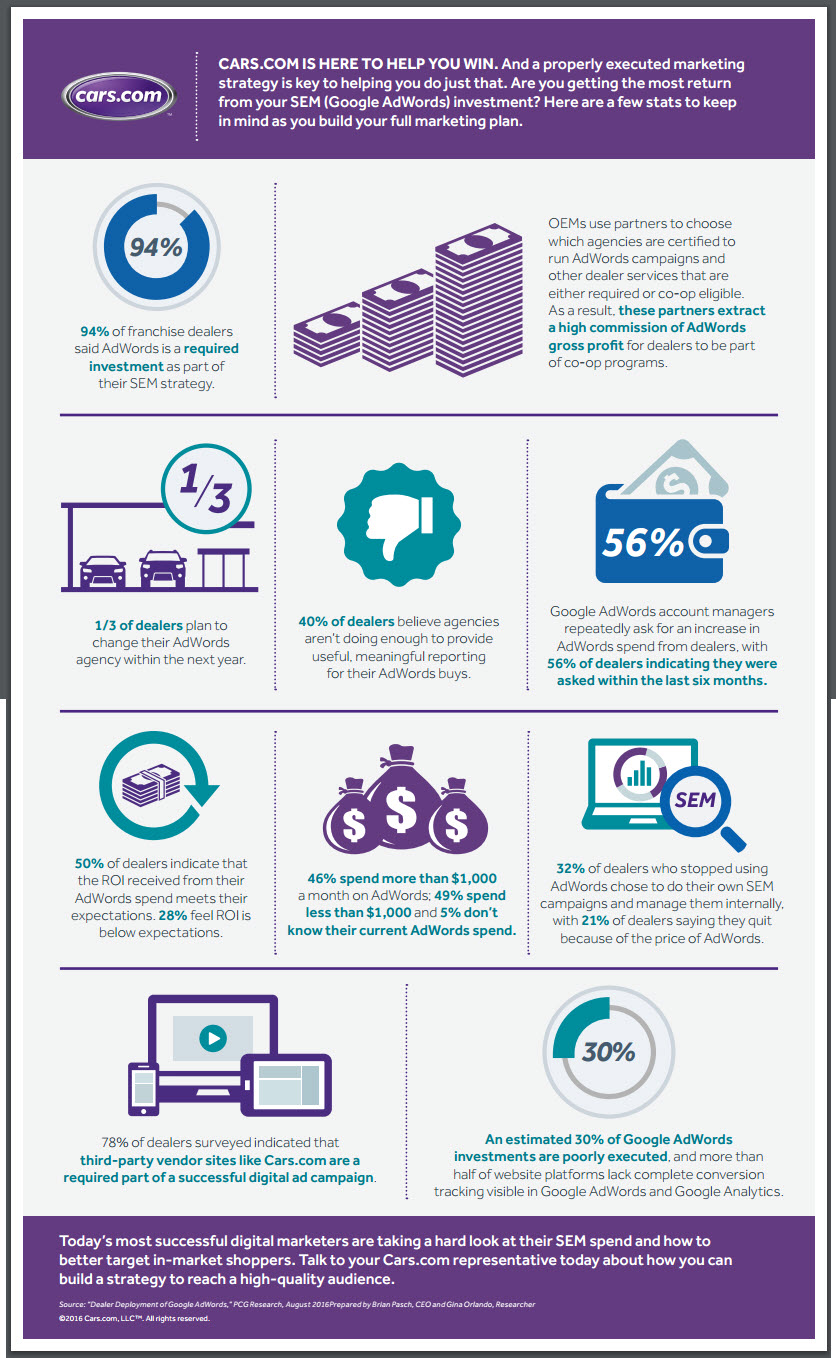 Founder of DealerRefresh - 20+ Years of dealership Sales, Management, Training, Marketing and Leadership.