Old Men Reunion at Digital Dealer 25. Barry Brodsky, Amir Ammirrezvani, David Metter and Shaun Raines
"What's that you say sonny?"
Digital Dealer 25, which means hmmm, how many years?
It must be a lot since my first Digital Dealer (3…) as I got off to a brilliant start when I arrived in sunny Las Vegas to pick up my badge at registration.
"Mr. Frye, we cannot find you anywhere in our system…".
Guess who forgot to register for DD25? 
YOURS TRULY! Was this my first senior moment?
Thankfully I saw Melissa Green nearby and begged forgiveness as if I didn't get that elusive badge, there would be a room full of folks waiting for a presenter the following morning – and that person would be me. Thank you Melissa!
Maybe I should start a DD conference for seniors, it could start at 6 am, end by 3 so that everyone could make the early bird dinner, and be in bed by 8. We could host the conference in Branson, Missouri – what do you think? Brilliant!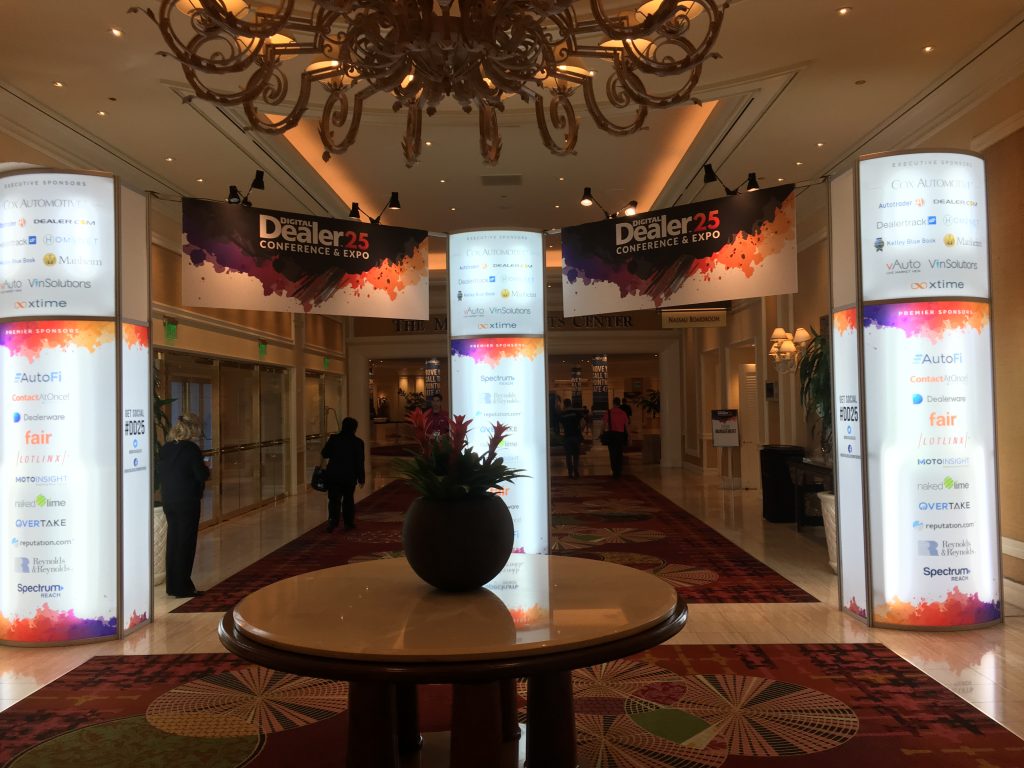 It is hard to believe that this has been the 25th Digital Dealer, and DD25 delivered as the best yet. Remember those long registration lines? Now it only takes as long as you need to scan your registration and pick up the badge.
Keynote speakers? First time I have seen the exhibit hall packed for each one.
Breakout sessions? Selection cut down to focus on quality content and more folks attending each one. Let's get this review rolling…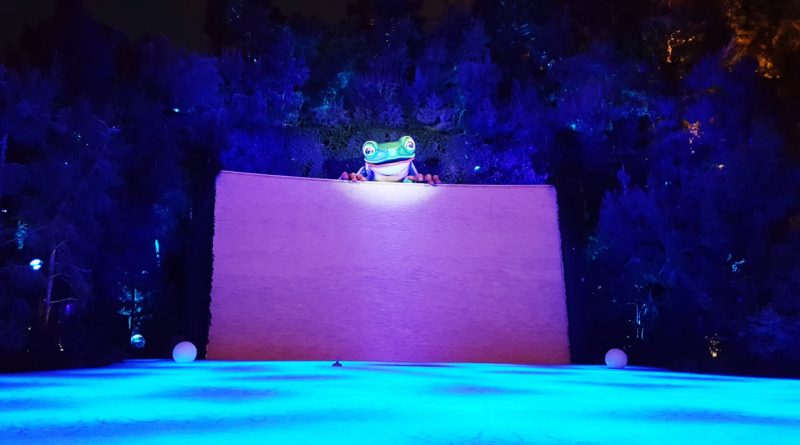 Monday Funday
C'mon, you should know that Julie and I celebrate our anniversary each year by arriving a day early to enjoy the fabulous entertainment, food, and world class service that Vegas offers, and maybe even a spa day. After my badge fiasco and wrapping up registration, the Jeff Wyler folks celebrated their team dinner with Tom Mangino and Les Abrams with Cox Automotive at the Lakeside restaurant at the Wynn. I must say this is the first time I have been serenaded by a huge singing frog during my dinner – and ribbit – we had a great time and laughs with the lakeside show and first class dinner. Always a great way to kick off the conference.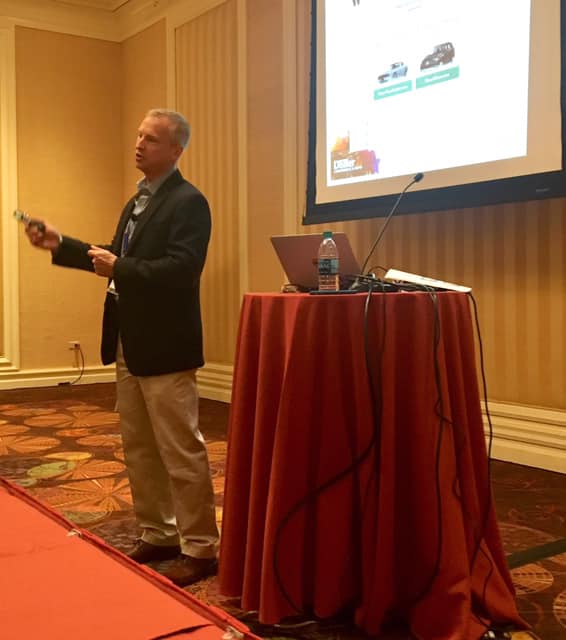 Subscribe and Drive is alive in Cincinnati.
After launching the first ever auto subscription service in Cincinnati, Wyler FastLane, we have been barraged with questions about our experience with this revolutionary mobility solution. I started off the first day with my presentation on auto subscription where I focused on the consumer – isn't that what we should always focus on?
I shared multiple video testimonials from our highly satisfied customers, as well as a Facebook live that we had just shot the previous day when we had David Wyler surprised one of our  customers when he personally delivered a Corvette for one of our Wyler Prime subscribers. The most important thing I can share about auto subscription is that we are creating highly satisfied customers by providing them with an affordable, flexible mobility solution combined with world class service.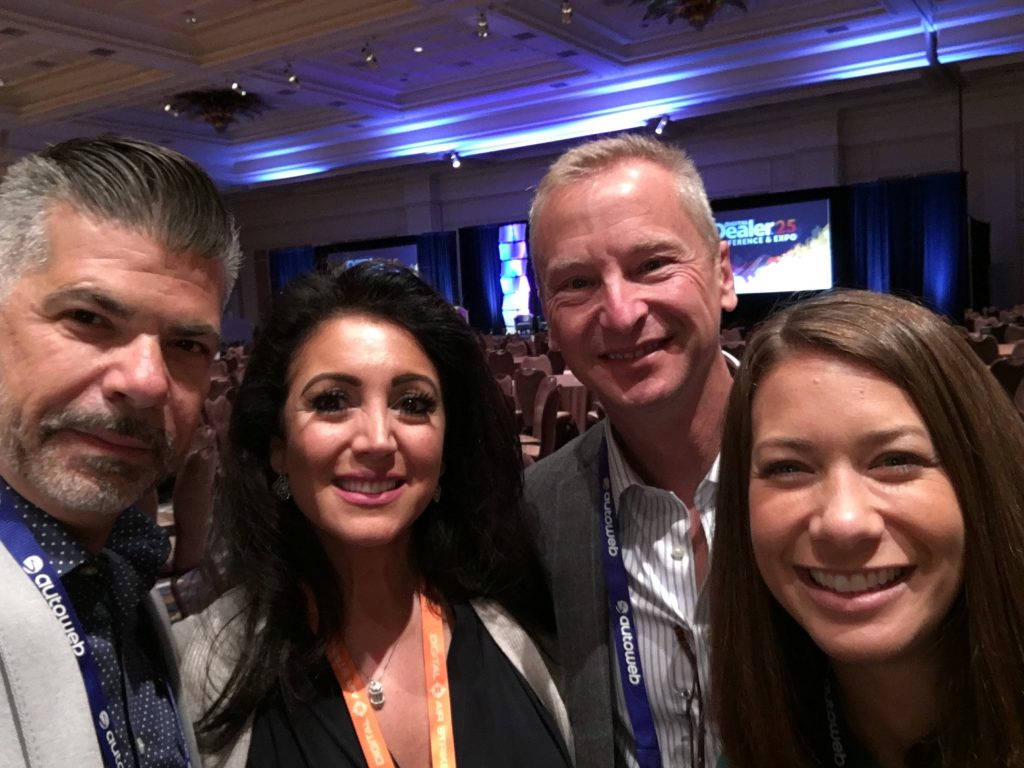 LOTS of questions at the end of my session, and I was encouraged that dealers are looking at this seriously. Do I believe that auto subscription will have a majority position in meeting the transportation needs of folks in the future? No, but I believe it will be an important part of meeting some of those needs. Further, there are a handful of dealers that are leading the way testing this, as well as many of the OEMs. All of us share a common goal, can we find a profitable and scalable model that works for dealers while creating a more consumer-facing experience for our customers. This is a high-risk business, and I am proud to be part of an auto family that puts customers first not only now, but in the future.
Time to meet, greet and eat! Always great to head over to the exhibit hall and meet with our current partners, great friends in the industry, and possible partners for the future.
I was thrilled to see…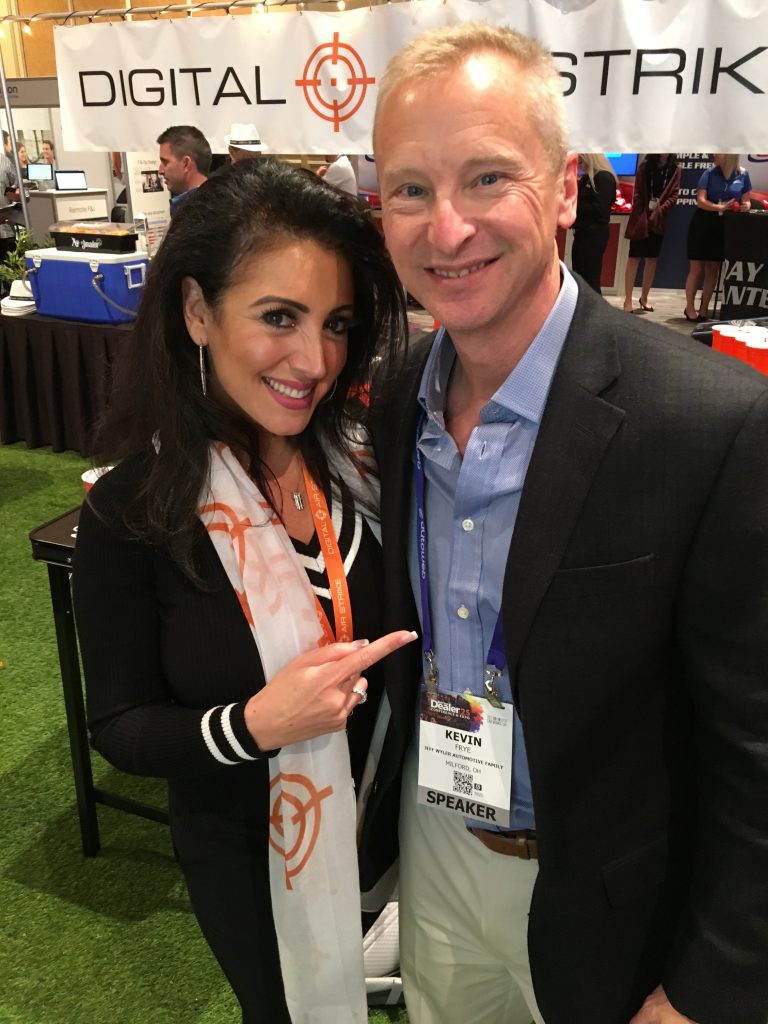 Who is this… Webinar Goddess? Navy Veteran? Moderator extraordinaire?
That would be Eliana Raggio who is now the new Director of Industry Relations with Digital Air Strike.  Eliana is one of the best connected folks I know in automotive, as well as a strong woman that I deeply respect. Folks – if you are looking to improve yourself with continuing education, there is no better than Eliana for leading an online webinar. Stay tuned as Eliana will be starting her next series with Digital Air Strike hosting.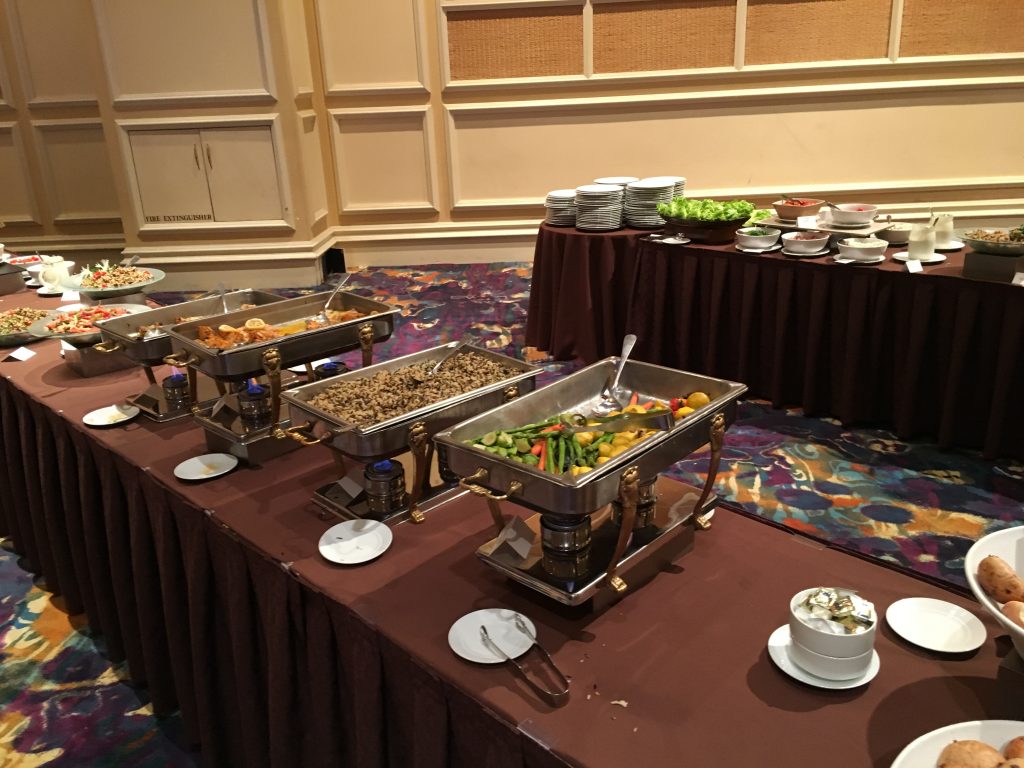 Arrrr, give me some hardtack and rum!
Actually – best food ever. I am not kidding. Let's face it, conference food can often be mediocre at best, which is understandable when you are trying to feed LOTS of folks. However, all meals were really good – and with healthy options. Well done.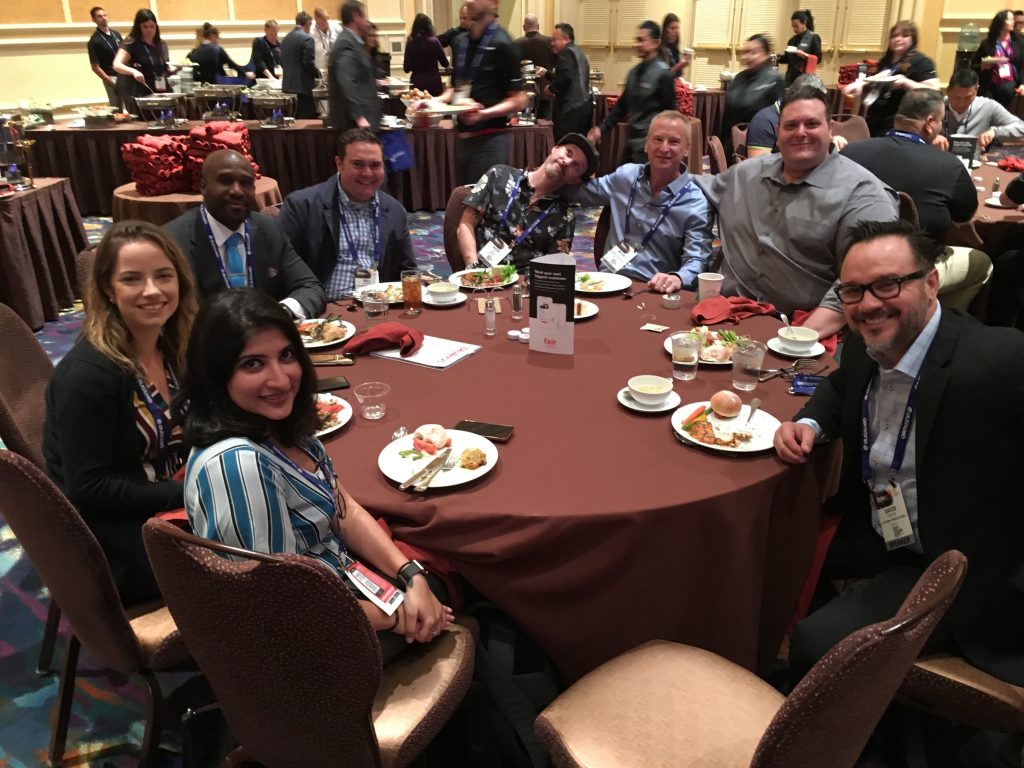 Zuckerberg Schnuckerberg, it's all about the DATA.
Big changes in privacy this year which is making data a higher priority for dealers. Think of it this way folks. Dealers will have to lean more on great data partners to ensure they can best target in-market shoppers, especially for folks outside of your direct customer database. Sure, you can still upload your customers to create look-alike audiences and targeting lists, but this is becoming more time-consuming and difficult to do with more stringent privacy requirements. With that said, my first session to attend was "The Big Data Ecosystem Revolution".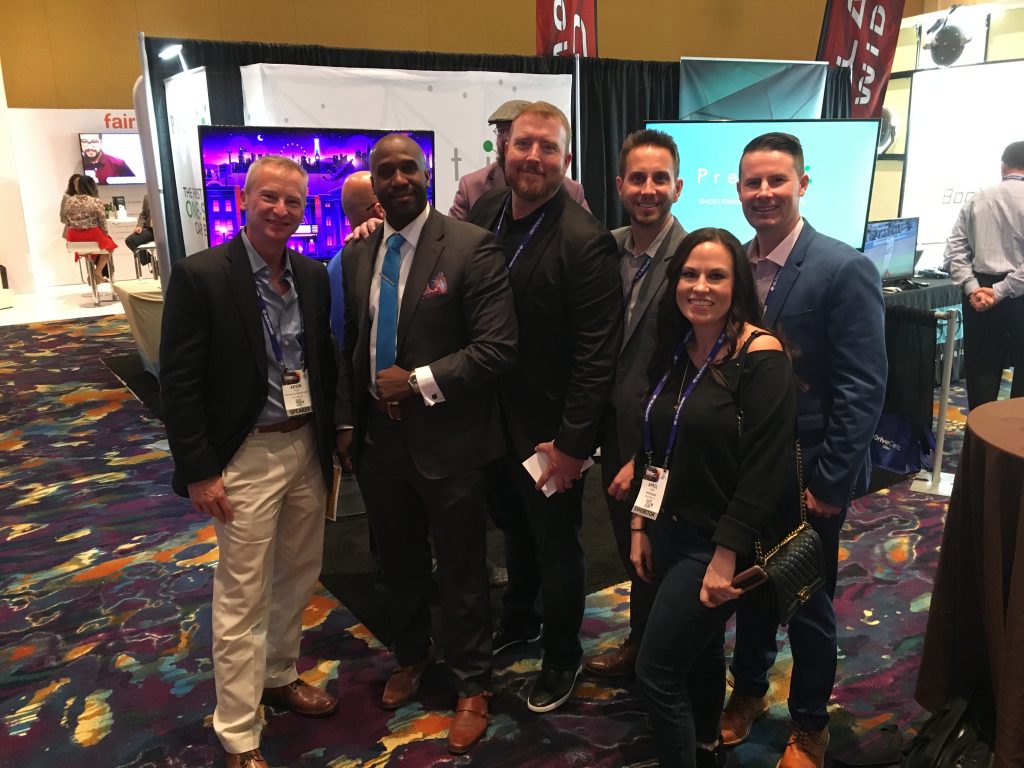 Go Ahead – hate me for using the words "Big Data."
Brent Towne, Director of Cox Automotive Analytics Product, gave a great presentation sharing how dealers can leverage data to best target in-market customers for their respective brand, but more important, to then match these customers back to actual sales. He reviewed all of the latest advanced great technology available to us, and while we are slowly starting to see solutions that can show us direct results for our marketing efforts, there is one large missing link in my humble opinion.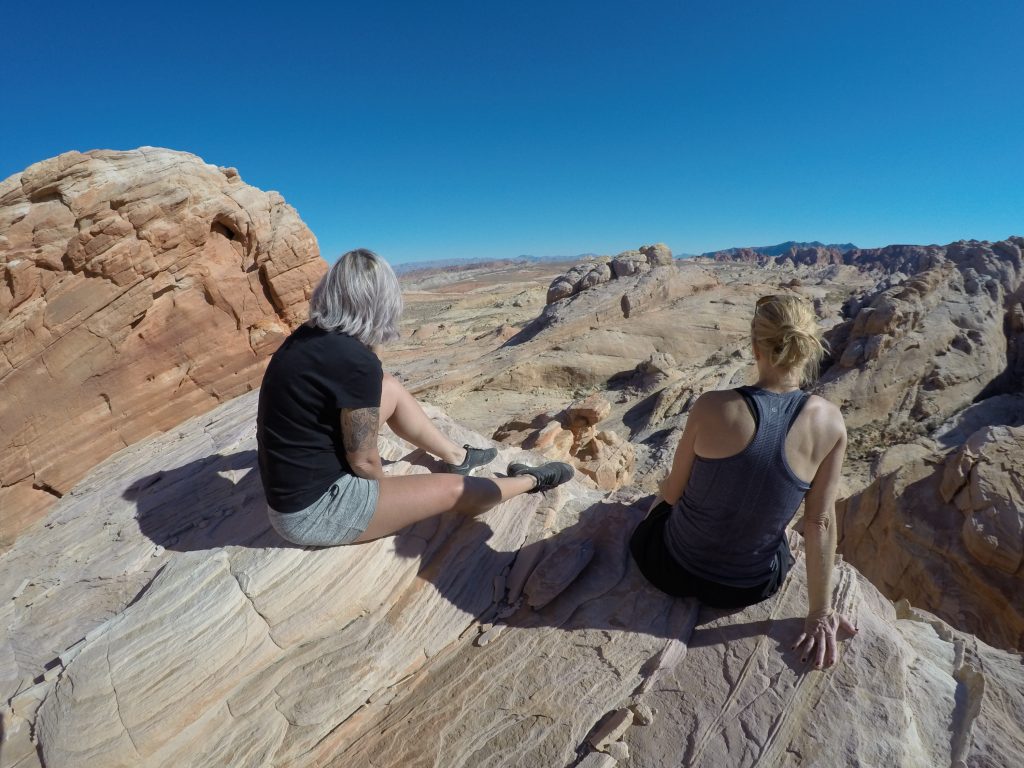 As Ric Flair would say, this is Real Time, wooo!
Ok, maybe Ric said "hard time," but I am still disappointed to see the lack of real time data solutions available to dealers today. Would someone please tell me why?
I know that many of you have been following our 4 year journey building our log cabin home, and during that time there have been countless times that my wife has been at home researching eg. "new sinks", and within minutes I am getting ads at work on my phone and laptop for not just the sinks she was looking at, but for other sinks in the market. How?
Big brother is watching you.
I hope that each of you realize that the big data warehouses know who we are, and who is in our household, what devices we use (smartphones, desktop, iPads, laptops, etc.) and what we are doing online. That same data is available to savvy marketers who want to buy the data when you are searching for what they are selling, so that they can then target all of the devices in your household with highly relevant marketing.
Is big data important to dealers? Is real time data even MORE important to dealers?
Absolutely! I would like to see some great real time data solutions available to dealers in 2019.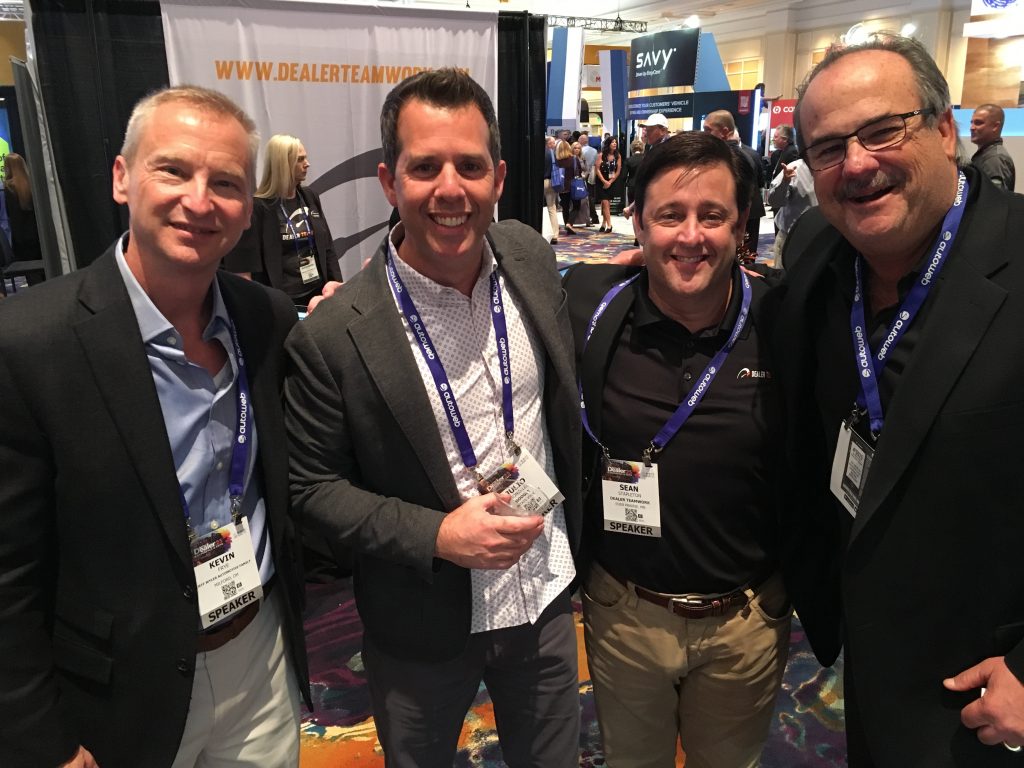 Time for a bowl of chicken google soup.
Next up was "Google's Top 5 Strategies to Drive More Value with Digital" with longtime friend Julio Gonzalez. Guess what folks, it's time to move away from focusing on just generating leads, and focusing on your business objective.
If there are 24 touchpoints in the car buying journey, and 19 of those are digital, shouldn't you have a digital first strategy? Understanding that, shouldn't smart dealers work to fully understand and leverage the digital buying behavior of consumers?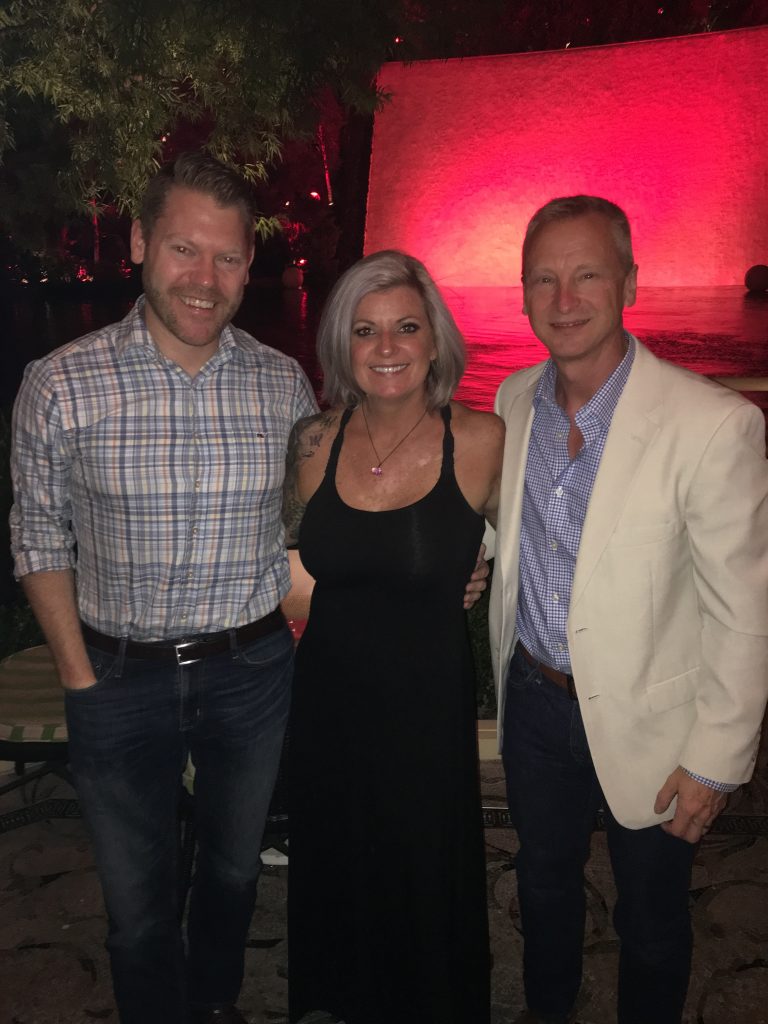 We have an auto epidemic.
I call it the "all or nothing mentality" that many folks have in the automotive industry. Why do I bring this up? The reality of today's consumer is that they do NOT like the long amount of time it takes in the showroom to buy a car. They want to complete as much of the car buying process online as they can so as to minimize their valuable time in the showroom.
What is our solution? Digital Retailing solutions for automotive.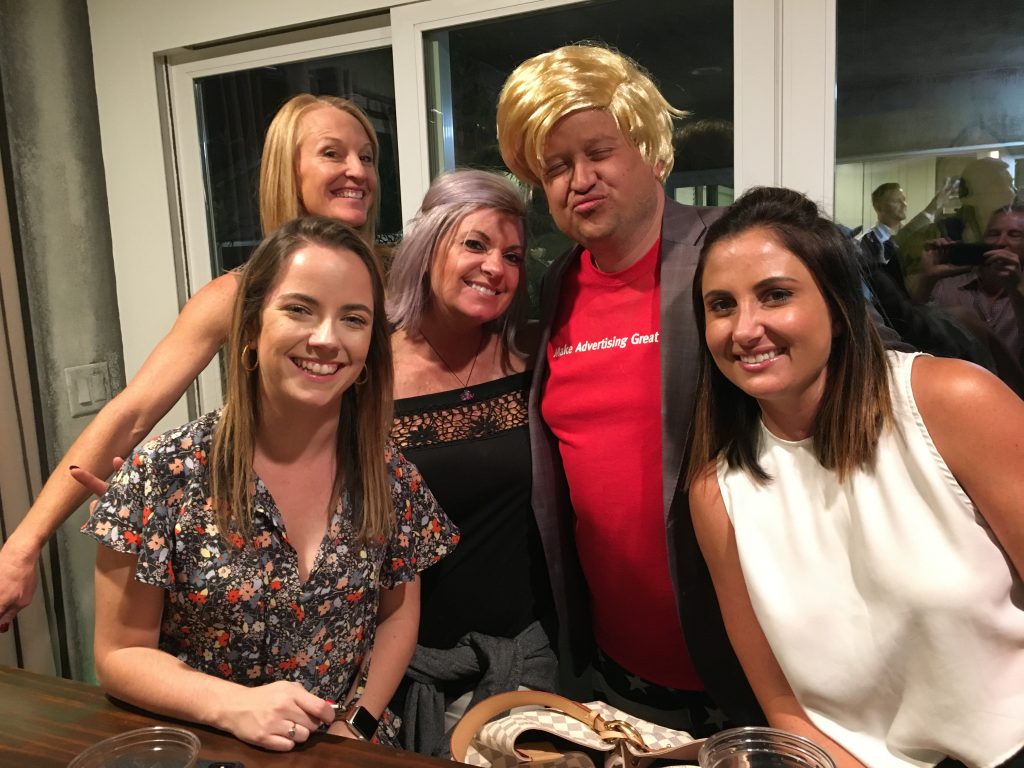 I am disappointed to see how cynical dealers are about online digital retailing. The all or nothing mentality asks this question "how many cars have you sold this month 100% online". The answer is ZERO – in our state it is illegal, you have to get a wet signature, etc. Cranky dealers then state "well, digital retailing does not work."
It does work. It is working. Wake up! This is a forward thinking solution.
Dealers that are integrating digital retailing solutions today are thinking about tomorrow. You can raise engagement with your consumers while building value, and help minimize the delivery time, even if it is not fully online. Do I believe the day is coming when folks can completely buy a car online? Absolutely. We have to take this one step at a time. Meanwhile, why do you suppose there are so many digital retailing solutions in exhibit hall?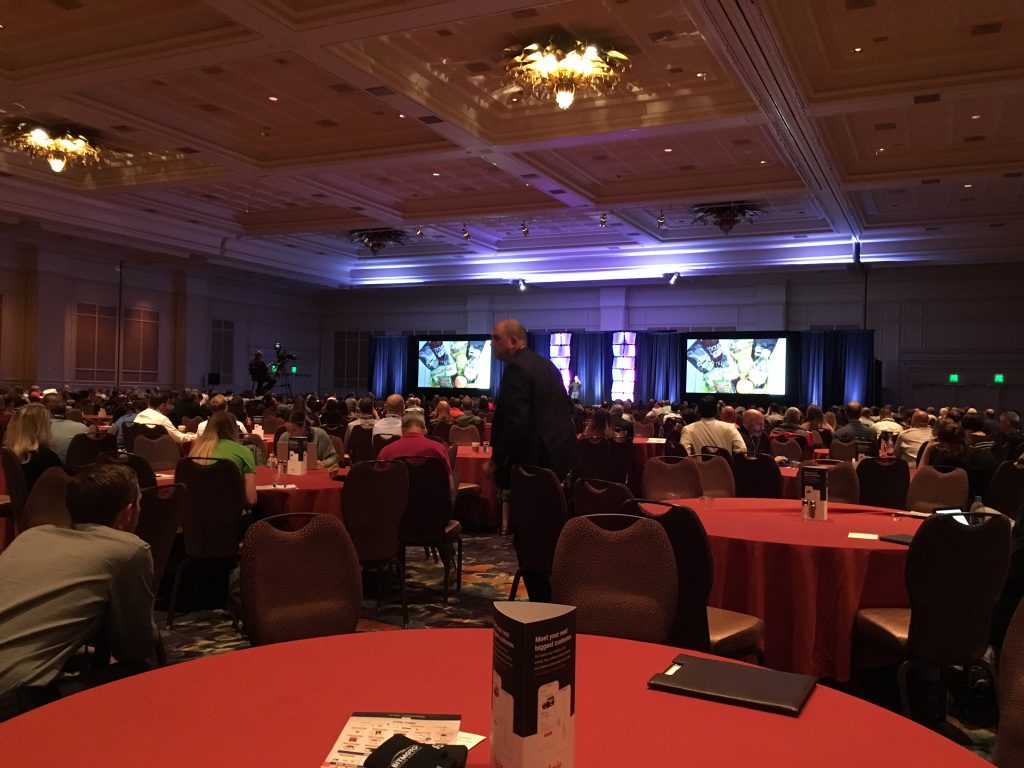 Am I a 52 year old virgin?
No, but I am a 52 year old who went to see someone from Virgin share their keynote presentation "The Art and Science of Wow" – which was packed. Simply put – Virgin focuses on creating delight for their customers, and Alex Hunter shared how we could do the same as dealers.
Why am I excited about auto subscription? Because I have not seen anything like it that creates delight with our customers. Did you remember my challenge is to always ask yourself "Does this make us more consumer-facing?" when making decisions moving forward?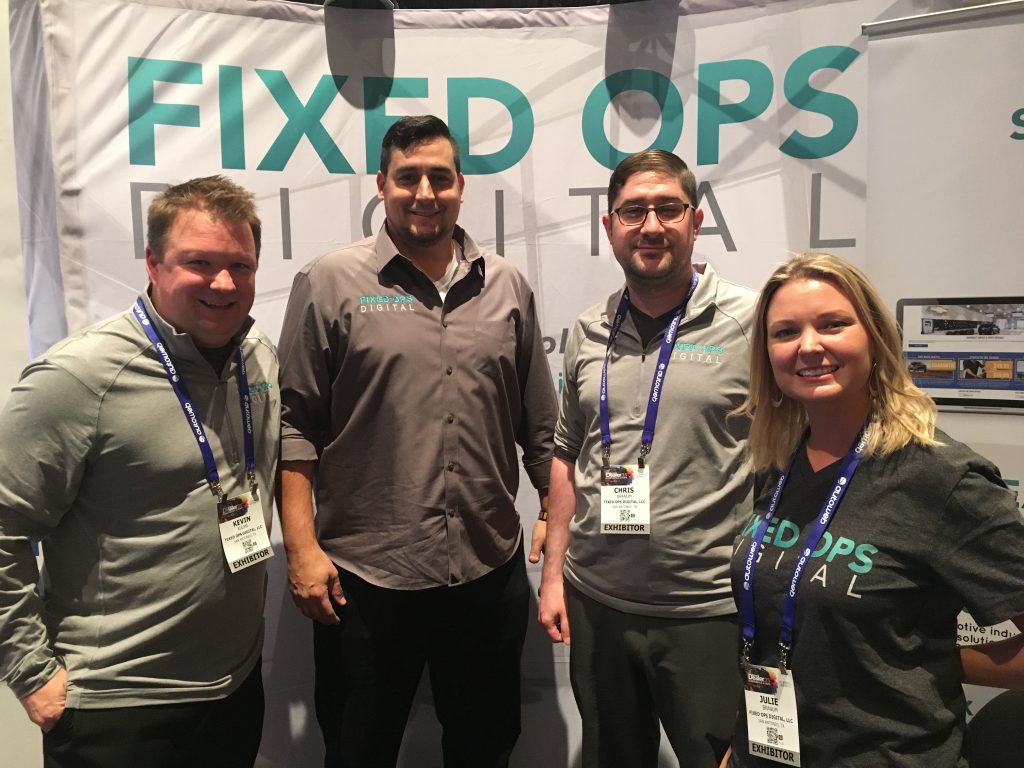 Fixed Ops is not about getting your pets neutered.
Great to see Owen Moon, who has co-founded FixedOpsDigital.com. I will readily confess that I focus on sales at Digital Dealer. Am I really being that smart considering how important fixed ops profitability is to the dealership? Especially during a slowing market?
FixedOpsDigital.com is looking to take dealership websites beyond just focusing on "schedule service" or "share with a friend" with their conversion tools. I strongly encourage you to take a look at how they can help improve your fixed ops efforts.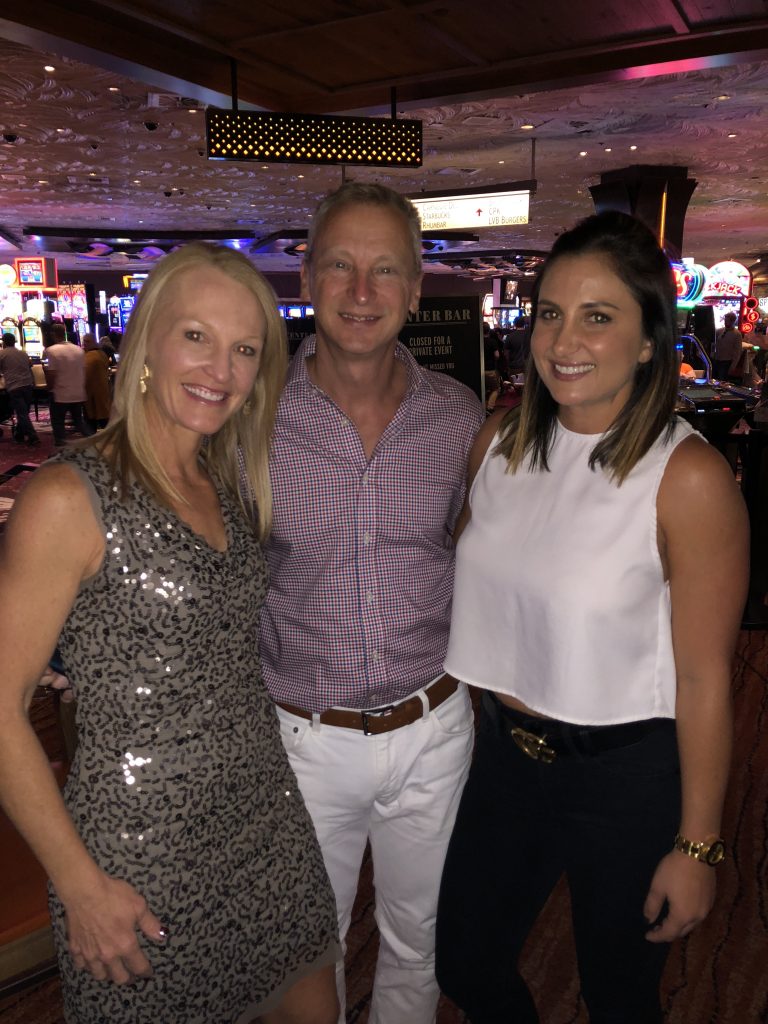 Love Love Love
Ask me "what is your favorite show in Las Vegas?" and I will tell you Beatles Love Cirque du Soleil. I have seen it 4 times. Make that 5 times as I joined Ceren Isildak with Cloud One to see Beatles Love, and we loved it again. Didn't realize that they had changed the show while using the same soundtrack, and it is still the BEST show in Vegas.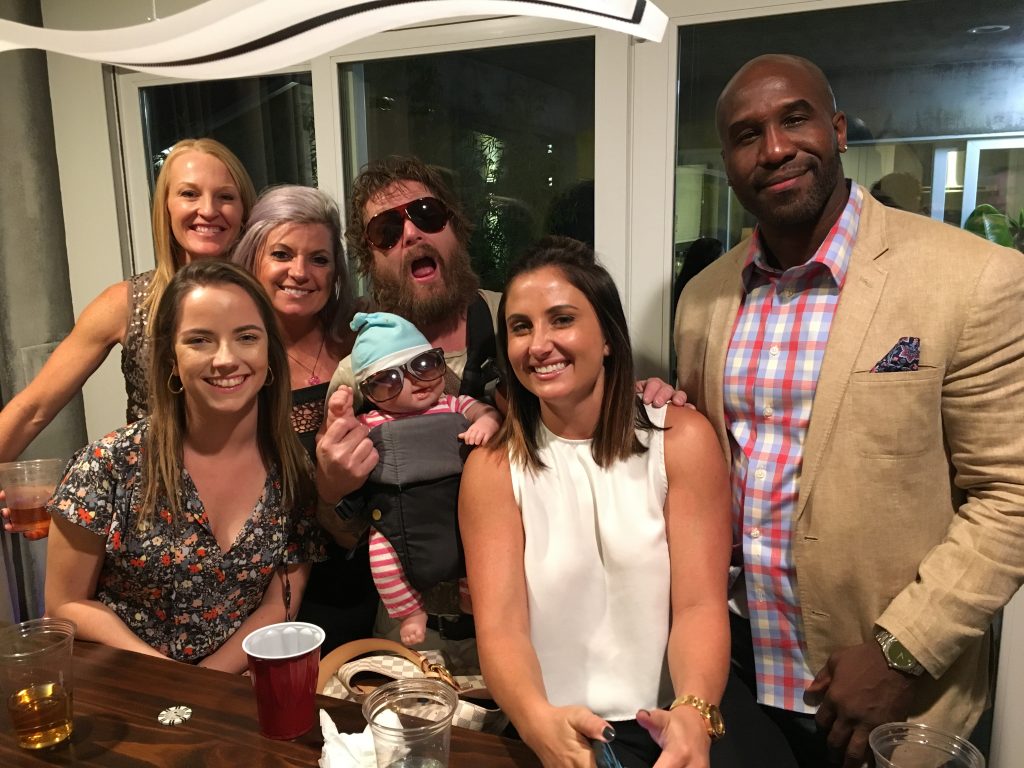 Pssst, I know where they are having a party at Cher's house, with fountains spewing Pappy Van Winkle bourbon and mermaids swimming in the pool, wanna come?
Let's just say that a lot of folks attended a party just like that – and still had a great time. I am not gonna share names, but it was kinda funny to see dealers bite on some of the same marketing ploys we use each day to get folks to our showroom…
Throw the ball, catch the ball, hit the ball, it's that simple.
Yes, back to the basics, and let me tell you the Google User guidelines continue to evolve. I am approaching 20 years with online experience and yes, I return to review this again and again. And I saw one thing that should certainly catch your attention. Google has followed a consistent pattern where they hint about upcoming changes multiple times, and then eventually you finally see them implemented.
Ladies and gentlemen, if you have a poor online reputation, we are starting to see evidence of Google suppressing your dealership in the search results. NOT unique to automotive, we are talking businesses across all types of industries. Google does not want to rank sites with reputation problems. If we won't clean up our behavior, Google intends to help drive that behavior.
Great job to Dr. Marie Haynes with Marie Haynes Consulting and her presentation "Google's Quality Raters Guidelines."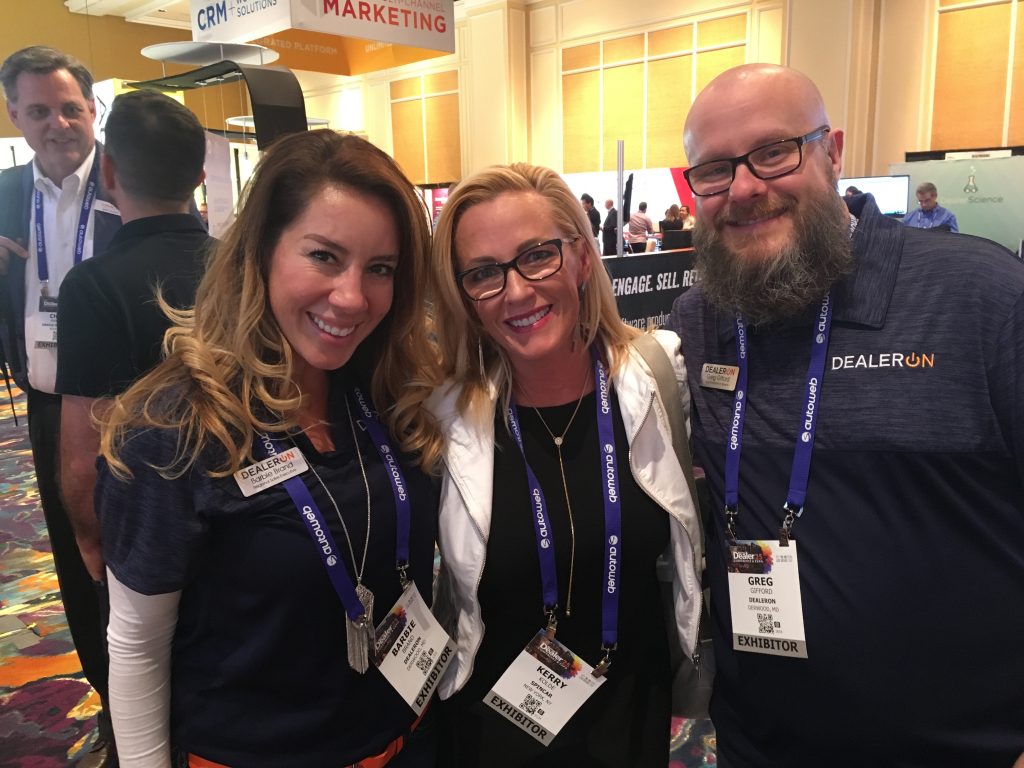 Fonzie, please don't jump the shark!
Multiple great ideas shared at the DD25 Tech Tank Competition panel where I was privileged to hear/judge some innovative solutions. The winner was great.
Let's say you have a time sensitive special that you need to get a video created for ASAP. However, you don't have time or a lot of money to book a studio, get the piece produced, and ready for online display. Waymark allows you to modify pre-built video templates and create your video message in minutes. Great idea for dealers (and heads-up, make sure to run through OEM compliance where relevant.)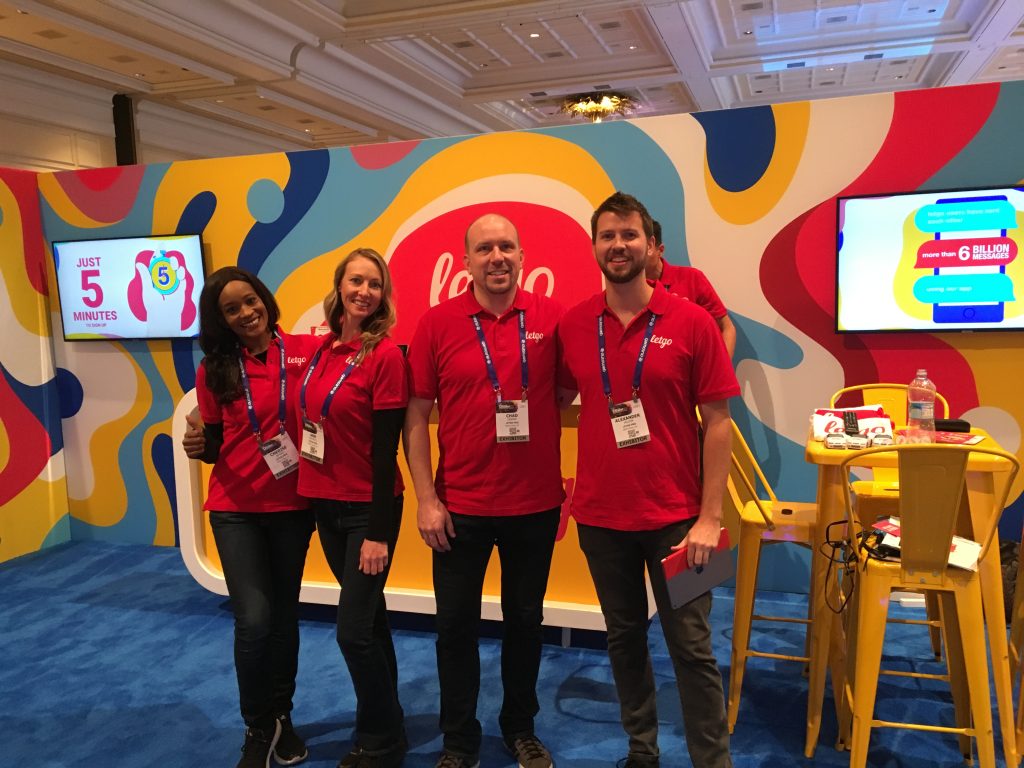 Oh no, Let's go, let's go crazy.
How about LetGo? Am I just some country bumpkin that is not very familiar with Letgo? I understand that Letgo users perform hundreds of millions of searches per month, and a large percentage of cars listed on their site bring in a message, call or text within the first 7 days. Looks like they have a strong presence on the coasts and major metropolitan areas, maybe I need to test this one out. Have any of you tested this and have some insight you can share with the rest of us?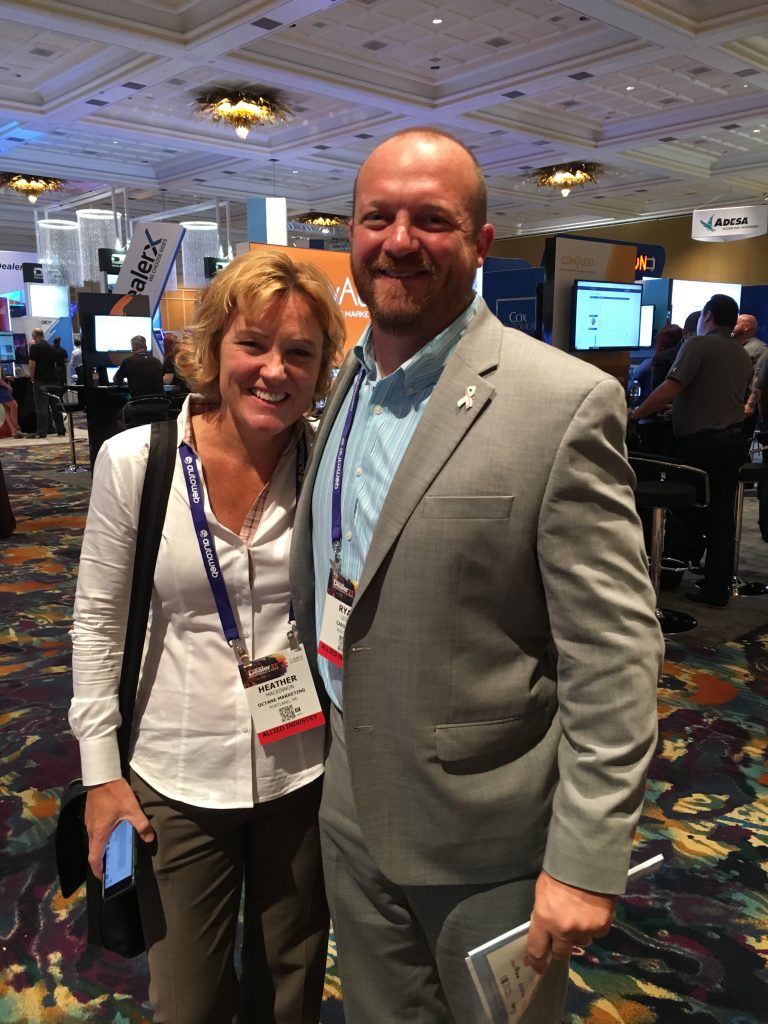 Brrr, it's colder than a Sales Manager's heart when you ask to leave early.
Ok, a fireside chat does sound a bit crazy in the Vegas desert but I enjoyed a panel moderated by Paul "Buffalo Bill" Caldwell sharing how we can best leverage data (see that pattern I am displaying?) with "Capture Consumer Attention." Why don't dealers look at customers who bought last MONTH vs. last year? And create the real-time like audiences we are seeking? Reaching true in-market buyers today and driving consumer action is becoming more challenging without a great data partner.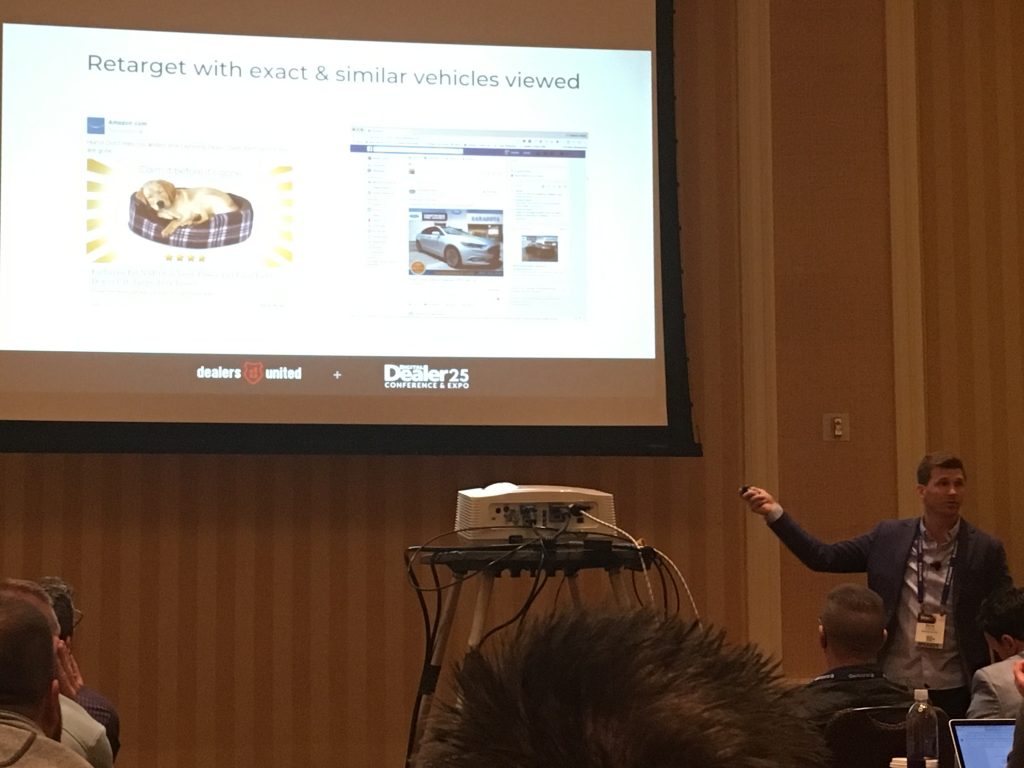 "I want to say one word to you – plastics. Plastics is the future."
Who knows what movie that was from? I want to say one word to you – MOBILITY. Mobility is key. Mobility was the next keynote. Listen folks, nobody is saying that personal car ownership won't continue to be the solution for the majority of folks in the future. In fact, most studies show there will be more cars in the future, but how they are utilized is key, and providing alternative mobility solutions that best meet our consumers' needs is the key to future success.
If you look at ride sharing, car sharing, auto subscription, what do all of these 3 have in common? FLEET. Fleet is the future folks.
What is the most important concern for fleet customers?  SERVICE. Successful dealers will position themselves to be ready to provide the best fleet service solutions.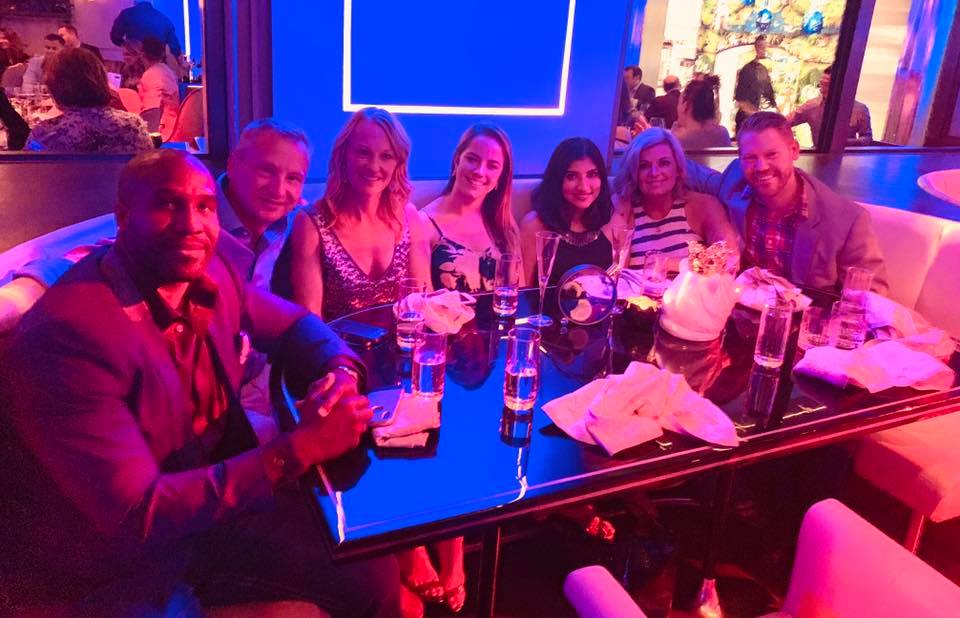 Riddle me this – Rose. Rabbit. Lie.
Another great dinner – this time at the Cosmopolitan at Rose. Rabbit. Lie. care of the great folks at FlowFound. Watch out for Flowfound, they are growing rapidly and we are proud to call them partner. Virtual reality, augmented reality, these are FAST moving technologies and FlowFound should call themselves FastFound as they are pushing the edges leading in these areas. I am glad they didn't take us out for fast food though. And still haven't figured out the riddle.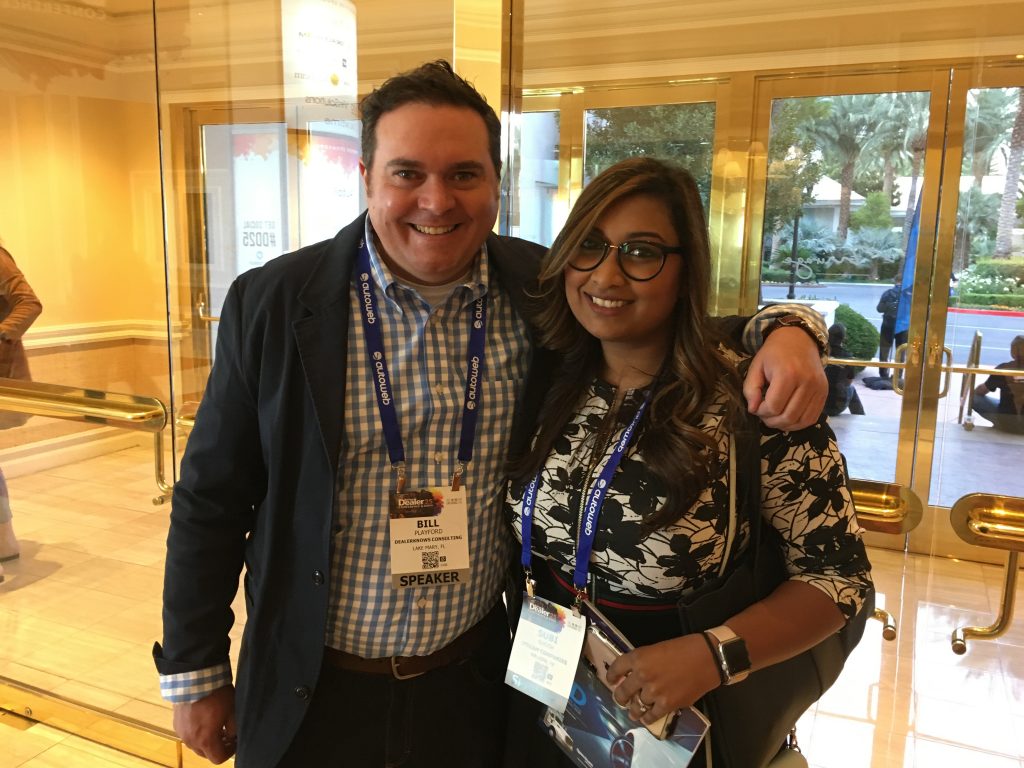 Are you amped up for Thursday?
After 5 cups of coffee I was amped! If you look at shopper behavior on your websites, did you realize that 70 – 78% of them are shopping from a mobile device? AMP (accelerated mobile page) technology allows you to setup a mobile friendly page that loads rapidly and gets your shopper to what they are looking for with minimal content (think 8x less data on the page). AJ Herold lead his presentation "How to use Google Accelerated Mobile Pages to Optimize your Website for Search" to include details of how to code AMP pages yourself for your individual websites. If Google is lifting AMP pages in the search results, why aren't we seeing more AMP pages in automotive websites?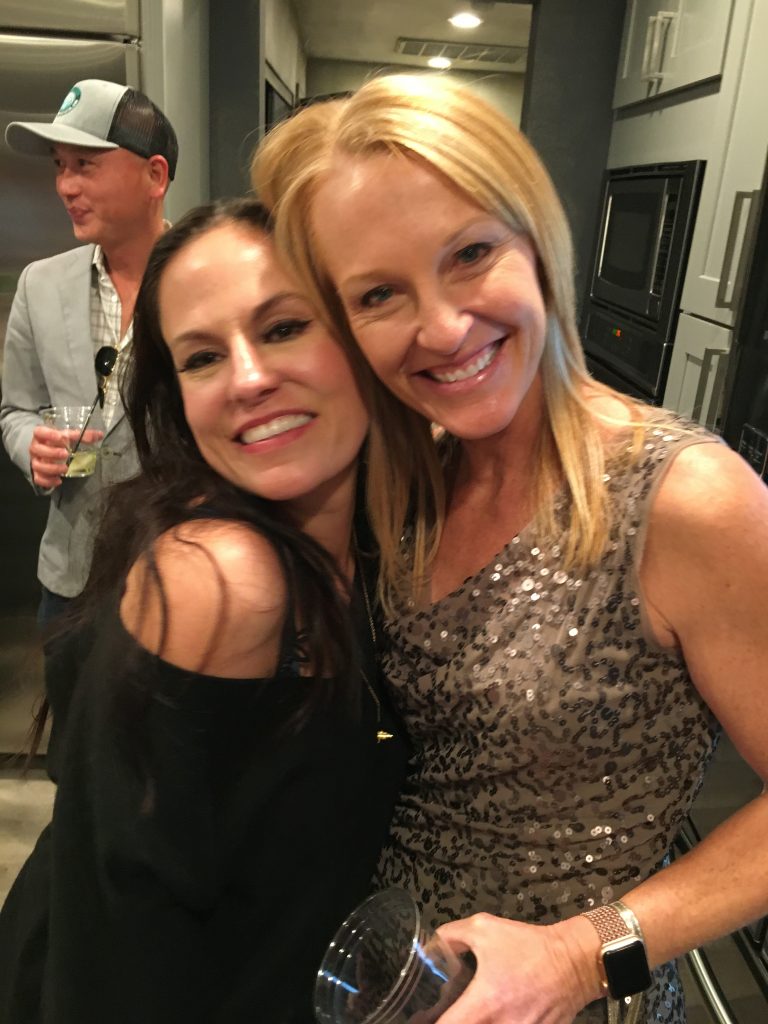 Calling all website providers! Would you please provide more AMP content on our sites?
Listen, I understand. Your paying customers (dealers) like the fireworks and pizzazz of flashy, data intensive webpages, but we can do better. If you have 11 website templates that do just that, why not have one additional AMP focused template that dealers who know better can choose? And for those of you coding in your own AMP pages on your current website platform, don't forget to add it to your sitemap.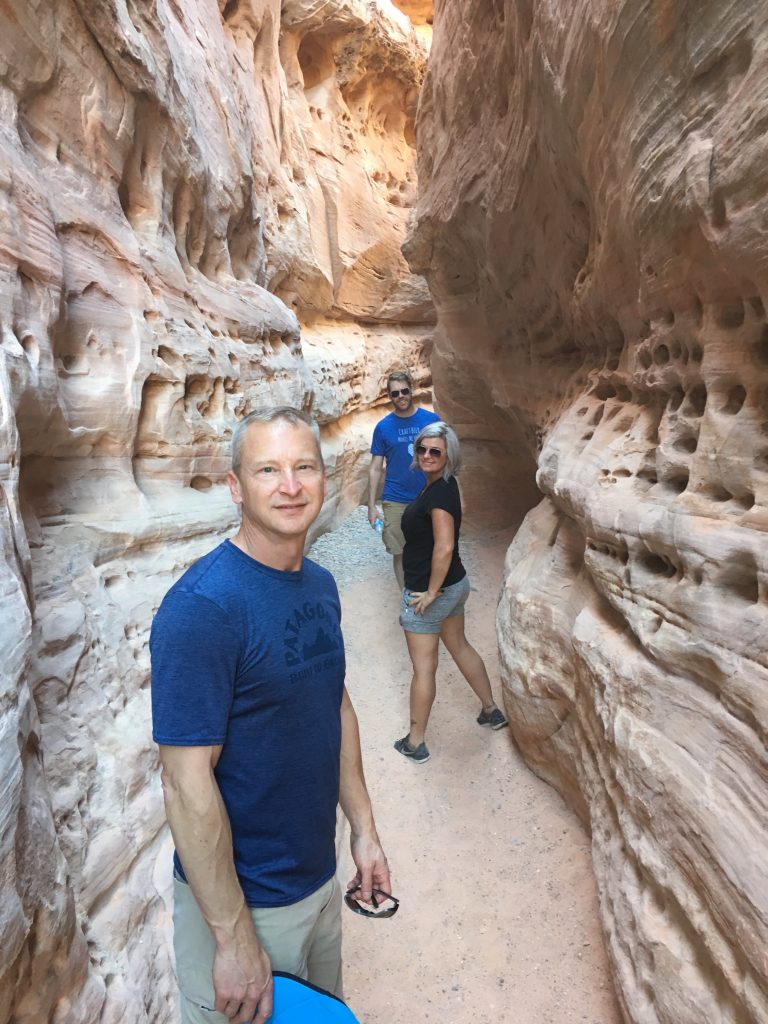 Finishing on fire.
It was so good last time, that I brought the rest of our Wyler team to the Valley of Fire this time. What a great way to end the conference with some challenging, yet beautiful hiking in the Valley of Fire. Also a great way to get tired before the red-eye flight returning home to Cincinnati.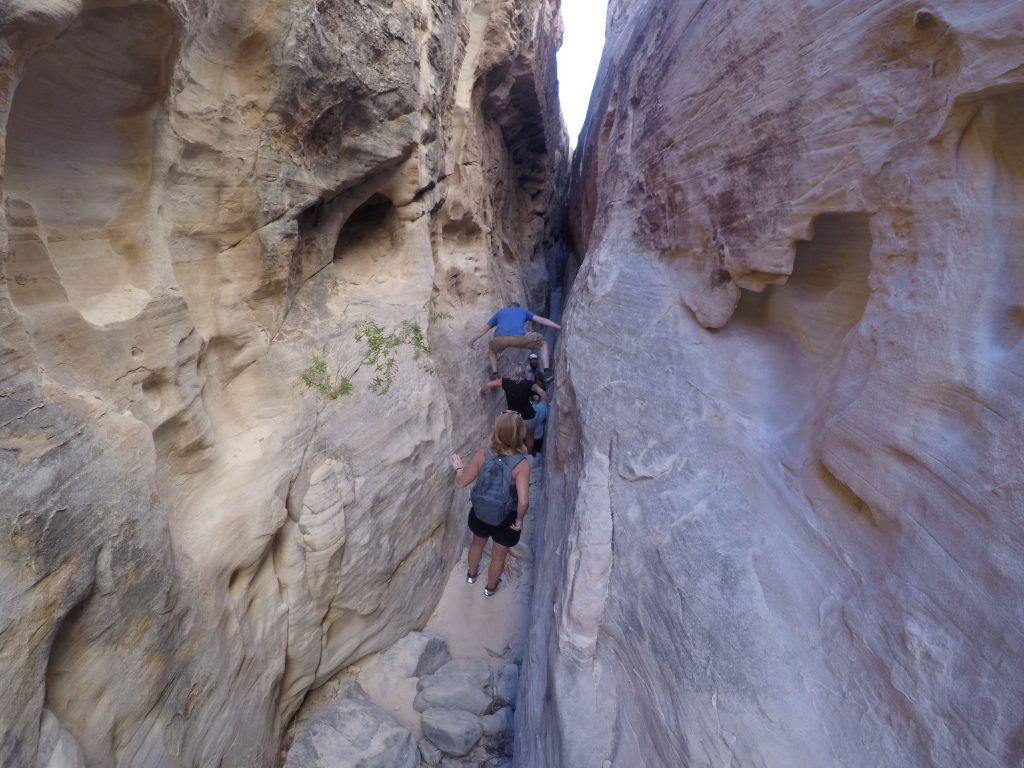 Overall thoughts?
Digital Dealer 25 was a great success. I am incredibly impressed with the high caliber of dealers who are attending. We have younger folks that have a significant grasp of the importance of digital to automotive, and they are leading the way into the future. I believe the changes we are going to see in the next 5-10 years will be even more significant than what we saw with the introduction of the Internet to automotive, and I am encouraged by the next generation of dealership folks leading the way.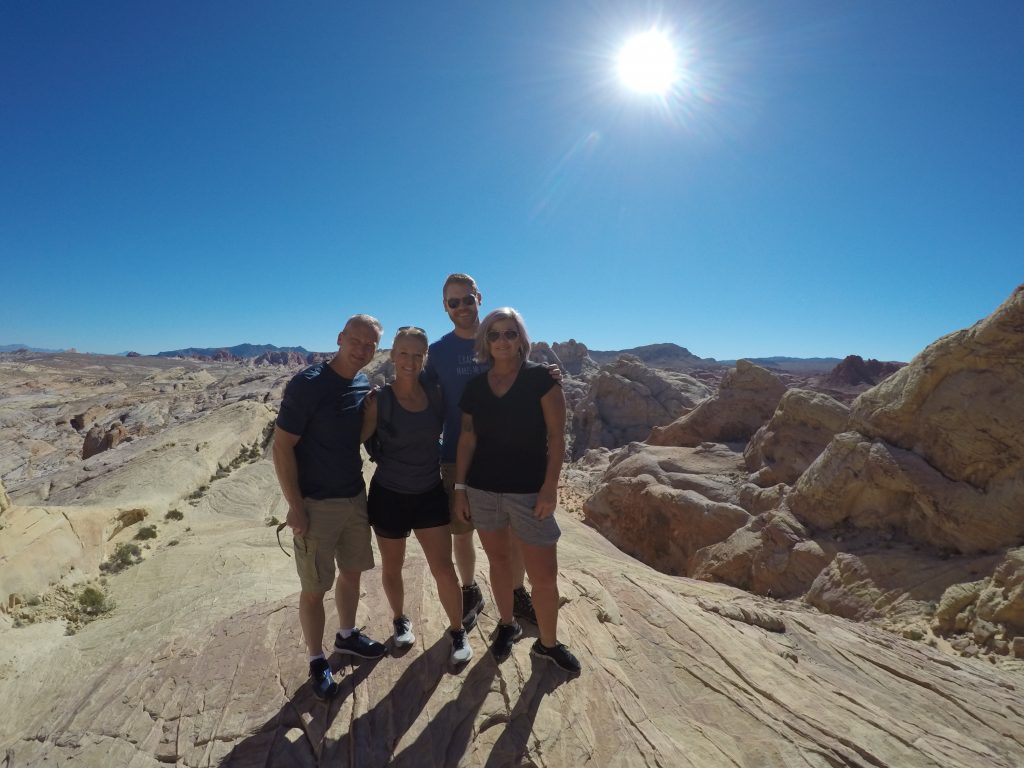 Do you know what is unique to our job?
If you are the eCommerce Director, Digital Marketing manager, you name it, for your dealership, the scope of our job is changing every 6 months. Those who take continuing education seriously while growing with our market will succeed in the future. Whether you attend Digital Dealer or any of the other great conferences available in our industry, I commend you for the invaluable investment you are making in yourself and your dealership.
Until then – sell more cars, sell more service, and do it while becoming more consumer-facing!

As a former Naval officer I am driven to produce results & to lead people to reach their full abilit Aviation, outdoors, tennis, running, weighli...