Alex is back!
I bet most of you don't know that Alex and I became friends off a DealerRefresh article I wrote, in 2006, an article he didn't agree with. In his usual style, he left a snarky comment. So I picked up the phone and called him outright. Not only was he shocked, but we immediately clicked. Four hours later Alex was the second writer on DealerRefresh. He goes all the way back to when we were just a blog on TypePad that maybe got a few thousand readers a month.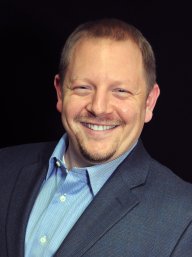 Alex helped grow the numbers. He helped push our edginess and definitely was all about holding vendors accountable.  But I think his greatest contribution is the DealerRefresh forums.  I don't know how long we debated doing it, but I'm glad I caved on that one.
From 2006 to 2014 Alex was a regular face around here.  If you ask him he voluntarily diminished his participation because he didn't feel like he could be himself while trying to sell products to dealers.  I get it. I've been there before.
But that doesn't excuse you Alex!
Anyway, I'm glad to say Alex is back.  And I'm very excited to say that he is back to run the day to day operations of DealerRefresh.  He's the President of DealerRefresh and I'm taking the role of Chairman. He says I can be as involved as I want with the day to day business, but I absolutely have to be involved in the community. That's what I'm going to do.
We've been working this way for a little over a month now, and I can honestly say that my DealerRefresh drive is filled again.  We're going to make DealerRefresh more exciting than ever!
Welcome back Alex.

Founder of DealerRefresh - 20+ Years of dealership Sales, Management, Training, Marketing and Leadership.