People love their smartphones. It's impossible to deny. With 77% of Americans owning smartphones, businesses have embraced them as a new medium with which to engage with customers. How do they do this? The basics are clear– websites need to be optimized for mobile, and considerations need to be made for how a shopper might use their phone during their shopping journey.
But wait, there's more.
Not only are shoppers using smartphones, they're using them a lot, and in a very specific way. Of the 5 hours that the average American spends on their smartphone, 4.6 of them are spent on mobile apps.
So, Americans are on their smartphones and using apps. Hows does this trend affect the automotive industry? Luckily for us, there are some numbers about that as well. According to a study conducted by DMEautomotive, buyers using a dealership's app were 73% more likely to make a purchase than those who did not. They were also more likely to book a service appointment. Even more, not only were apps seen to increase sales, but they also increased gross. App users typically spent 7% more on their purchase than those who did not use an app.
Based on these numbers, it seems like apps do work. On the other hand, we're still at the beginning of the "app revolution" for dealers, and there are some things to keep in mind before running out and developing an app of your own. But before diving into these issues, it's important to first understand: what makes mobile apps so effective? What about them drives this increase in sales and gross?
Give the people what they want
21st century shoppers are all about ease, seamlessness, and convenience. What this means is that they want to be able to gather as much information as possible on their own. They don't want to have to look too hard for anything– if a website is not user-friendly or makes it difficult to find the information they are interested in, they will simply move on to the next.
In a survey by CDK Global, over 60% of millennials said that a dealership's website is the factor they take into account when shortlisting dealerships. With apps, shoppers are presented with an all-in-one platform with which to conduct research, see prices, check out details about your dealership, and more. Because they have become accustomed to using mobile apps, it feels natural to them to do so. They'll be that much more likely to move forward with your dealership– after all, it is one of the few that gives them a medium through which to easily find everything they want.
Push notifications
One of the most powerful things an app gives you is the ability to send notifications to your customers. These notifications feel natural to the user– they experience them every day from all of their various apps, and understand how to interact with them. 52% of users actually do opt-in to push notifications, which gives you an audience to engage with. Remember, these messages are seen even by people who do not use your app on a regular basis, as long as it is installed on their device. When you do send a notification, people will feel compelled to enter your app, assuming the message is relevant to them. One study found that notifications increase app engagement by 88%. This ability to reach people whenever you want, in their own habitat, gives you a major leg up over your competitors, who are struggling to reach people via the traditional methods of email and paid advertising.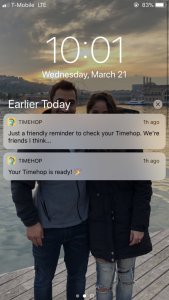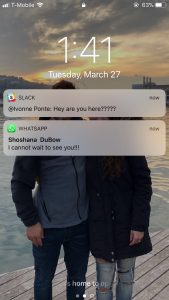 Geofencing
Apps also give you the ability to target your customers in a rather sneaky way. With geofencing, you can send a notification to a user when they are in a certain geographic location. This is made possible by utilizing location services on your customers' smartphones. Some dealerships have used this tool to actually send special offers to customers while they are in the vicinity of another dealership. If a shopper receives a notification of a sale while they are thinking about buying a vehicle, they will be very hesitant to actually close the sale– after all, they want to check out the other sale. In this case as well, the numbers speak for themselves: dealers that used geotargeting saw a 295% increase in foot traffic. It's hard to deny the power of this type of strategy.
Knowing all of this, it seems that a mobile app could significantly improve your dealership's ability to reach customers at just the right time and increase sales. The most successful apps are those that provide as many resources and features as possible, such as:
In-app appointment setting

Directions to the store, integrated with navigation apps

Click to call buttons

Complete inventory listings, with pictures and videos

Search functionality

Appointment reminder notifications

Mobile payments and receipts
The list could go on and on. The true power of a mobile app is in its ability to connect you with your customers. As we know, though, with great power comes great responsibility. It would be irresponsible to quickly throw an app together and begin pushing it, even if it is beautifully designed, responsive, and useful. Like every other tool for your dealership, an app needs to communicate well with the rest of your systems and platforms.
If your app can capture leads but does not integrate with your CRM, it will cause problems for your BDC and sales team down the line. Disconnected data is dangerous for a dealer, because information as important as sales could fall through the cracks. That's not to say that you should forget about your potential app– just the opposite. Consider your entire funnel and all of your various systems, and determine how an app could enhance them. Then, begin looking into developers and companies that could help you get an app to your shoppers.
If and when you do decide to move forward with an app, the most important thing to consider is how to make it as all-in-one and user-friendly as possible. Once a customer has downloaded your app, they gain a level of loyalty to you that they simply do not have to other dealers. They have "agreed" to engage with you as long as they have your app on their phone. Instead of relying solely on what is becoming "traditional digital marketing," such as email and PPC campaigns, your dealership can reach even more customers for longer by giving them what they want: an easy to use, all-in-one platform through which to buy their car.
With that in mind, be sure to keep an eye on how the app market develops, so that your dealership can be ahead of the curve. It can be hard to keep track of the changing technology available to you, but a tool like a mobile app will be well worth it.