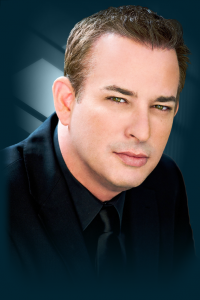 Dominion has struck a deal to license the CRMSuite product from Richard Keith Latman.  Does this mean Autobase is going away?
Read the press release from Business Wire
Dominion Dealer Solutions announced today the launch of its new CRM, Dominion VisionTM. The most advanced automotive CRM in the market today, Dominion Vision combines the most intuitive CRM interface in the market with customized reporting and consumer-focused communication tools to create an easy-to-use CRM that will satisfy customers, sales reps and management. Powered by CRMSuite, Dominion Vision is the result of a business partnership designed to integrate CRMSuite's state-of-the-art CRM technology with Dominion Dealer Solutions' portfolio of high-performance digital marketing and data-mining software offerings.
Dominion Vision CRM eliminates conventional CRM thinking by combining ease-of-use functionality with user-tailored dashboards. Intuitive technology erases the need for traditional action plans and lineated work flows. Dominion Vision learns about your customers and their preferences – helping your sales people connect with prospects using the best possible method at the best possible time. With real data at your fingertips, Dominion Vision is a true business intelligence tool. Mobility for all users is available via both a tablet-friendly interface and a downloadable mobile app.
"There are many CRMs in the marketplace but Dominion Vision is truly different. From our rich CRM legacy with AVV and Autobase, Dominion has always been committed to the dealer – using the latest technology to build simple and elegant solutions," says Jack Ross, president of Dominion Dealer Solutions. "Now all of our tools, from DMS to CRM, equity mining to digital products, can work together to help car dealers sell more cars."
Dominion Vision also includes proactive communication using machine learning to track consumer communications preferences in the form of a virtual, personal assistant, "Olivia." No longer will customers fall through the gaps. This feature will scan the customer database on a regular basis and communicate via email, text or voicemail with prospects who have not been contacted. Customer responses will be forwarded to the salesperson to re-initiate sales and service communication.
Get a firsthand look at our NADA Booth #3716C. To schedule a presentation of Dominion Vision, please call 877-421-1040 or visit www.transformyourcrm.com.
About Dominion Dealer Solutions
Dominion Dealer Solutions improves dealers' lives by developing advanced technologies including: reputation and social media management, responsive websites, digital advertising, SEO, SEM, multi-channel marketing, and custom market reports. Coupled with award-winning lead management, inventory merchandising, equity mining, customer relationship (CRM) and dealer management (DMS) solutions, Dominion redefines automotive retail by delivering first-class customer experiences for today's automotive dealerships. Based in Norfolk, Virginia, every OEM and more than 10,000 U.S. dealers depend on Dominion's foundation of innovation, integrity, excellence and teamwork to provide them with results at every turn. For more information, visit our website, like us on Facebook, LinkedIn or Youtube, or follow us on Twitter.
About Dominion Enterprises
Dominion Enterprises is a leading online marketing and software services company offering client solutions across multiple business verticals. Our B2B cloud SaaS solutions directly support clients in establishing their online and mobile brands, generating leads, and managing customer relationships. Our B2C web and mobile portals serve the housing, franchise and travel markets and include popular sites such as Homes.com. Dominion Enterprises is headquartered in Norfolk, Virginia and has offices across the U.S.
P
For press release submission please send Word Doc or RTF version of final press release to ry
[email protected]
. Thank you.