Read on for a story of what it's really like to get hired in the car business.
Meet Will. Will graduated from Western Carolina University in May 2018 with a double major in Business Management and Marketing. He was a member of Lambda Chi Alpha and held the leadership position of Finance Chair. During the summers and throughout the school year on occasional weekends, he worked for a party rental company where he set up and took down events. He was the only employee on a team of twelve that retained his position for two years as the manual work was long and grueling, especially in the North Carolina summer heat.
To earn more beer money and play golf on the cheap… Will also worked as a caddy at his hometown course on the weekends he visited his parents.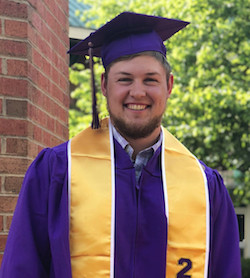 During his Junior year in college Will decided he wanted to sell cars as his profession. He is a money motivated car enthusiast who enjoys talking to people and likes the challenge of sales. The idea of controlling his income is very appealing and one day he would like to run his own dealership.
With unemployment rates at an all-time low and the Wall Street Journal declaring 'Death of a Salesman' due to low interest rates from Millennials, you would think Dealerships would be jumping all over a candidate like Will.
Interject a healthy dose of reality. They weren't.
Here's what happened
A couple months before graduation Will started applying to dealerships. A lot of dealerships, thirteen to be exact. Some were single point stores, some were part of a large group. He didn't have a strong preference for brand so he applied at domestic, import and luxury stores. All dealerships had some form of an online application and advertised an opening on their sales team.
After a few days of not receiving a response Will did something Millennial's are not known for, he followed up. He cold called all thirteen dealerships he applied to and asked to speak with the Sales Manager. All this resulted in one meeting. Feeling hopeful and excited Will showed up early for the interview so he could look around the show floor and familiarize himself with the brand. His excitement began to diminish as the manager was late to the interview and only gave Will fifteen minutes of his time.
All he wanted to know was when Will could start (forty-five days from their conversation as he was finishing school) and if he had ever sold cars before (no). The manager said he would circle back with Will after talking to his GM. Will never received a call back and the manager did not return the voicemails Will left him.
Feeling a little deterred, but still committed to landing his dream job, Will decided to call all the dealerships again the following week. No luck, all voicemails and no return calls. Most people would stop here, throw in the towel, give up. Not Will. Realizing he needed to get more aggressive, the following Friday he finished classes for the day, got in his car and drove to nine dealerships, all an hour away, to try and meet with managers face to face. This resulted in conversations at three different stores.
Here's a summary of those discussions:
'Thanks for coming in. Selling cars is really hard and is not for everyone. The hours are really long.
Have you ever sold cars before?
How quickly can you start?
What do you know about sales?
I'll get back to you.'
Not one person got back to Will. He followed up with all three managers later that week. Again, no return calls.
Here is where the problem starts, and why as an industry we continue to outpace other retailers in employee turnover. We do a terrible job focusing on what is arguably the most important indicator of our future success- finding and keeping the right people. We have a process for everything, including how to order office supplies, yet we lack commitment on something as fundamental as who we put on our payroll.
Technology alone is not going to solve this problem
Building the right team requires a strategy, commitment, and accountability. The age-old adage of  ABC 'always be closing' should be changed to 'always be recruiting.' With unemployment rates hitting record lows, the chances of someone like Will walking into your store or applying to your position is like finding a purple squirrel. They don't exist. When applicants express an interest to work for your organization, treat them like you would a consumer lead and jump all over it.
Set up an exploratory conversation to learn more about what the person has accomplished and what they are looking for in their next opportunity. Have an agreed upon pitch that every leader gives to candidates about why this is a good place to work. Be open-minded to different experiences and look for competencies and soft skills that transfer across industries. In Will's case, doing manual labor for two years while in school is an indicator of work ethic and self-motivation. Having previous car sales experience isn't the only way to prove you are comfortable with long hours and hard, challenging work.
The person you are talking to may not be the right person at the right time
But if you leave a good impression they will become an advocate for life. As for Will, his Dad called a Salesman he worked with on a previous car purchase and asked if he had any advice for his son who wanted to break into automotive. The Salesman was now a Manager and immediately set up a meeting with Will. That turned into a formal interview which turned into him convincing his General Manager to go up in headcount because he had a good feeling about this kid.
Will started his dream job at an Audi store on June 11th 2018. He was in training for 2 weeks and still managed to sell 3 cars that month. He sold 8.5 cars his first full month and finished his second month with 11 cars sold. dfd, then learn finance and eventually take on a leadership role. He is grateful for the opportunity to do something he loves and as his aunt I couldn't be prouder of him.
This recruitment story had a happy ending, unfortunately most do not. Stop wasting time thinking about changing your recruiting strategy and start doing something about it. If you do, your next hire could be Will.
C
Candice Crane has over 15 years of sales and operations experience and is considered a subject matter expert in recruiting and retention strategies. A...