November 17-19th of 2019 at the Breakers Resort in West Palm Beach, Florida. Visit the AAAS webpage for more information.
Automotive Analytics & Attribution Summit is a mouthful. If you're into attribution and analytics you are probably a little on the nerdy side. So it was a great place for us automotive nerds to connect!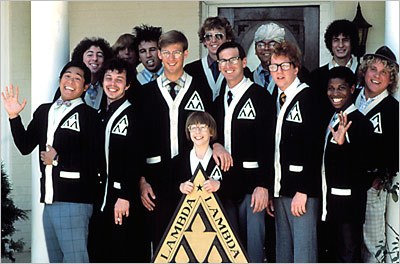 And what attracts nerds as much as attribution and reporting? A.I. and Digital Retailing. There was no shortage of either. One could say it was Poindexter's nirvana of a conference.
Throw a little Palm Beach on top and all the Tri Lams show up.
The Pasch's (it is a family effort) throw great events. Whether you're sipping on a precious red in Napa or a mojito in Florida you're usually in for a luxurious time. This conference did not disappoint on that front. I felt like a peasant crawling back into an airbus to head home. If only the limo had dropped me off at the helipad to fly back to my yacht would the departure have felt proper.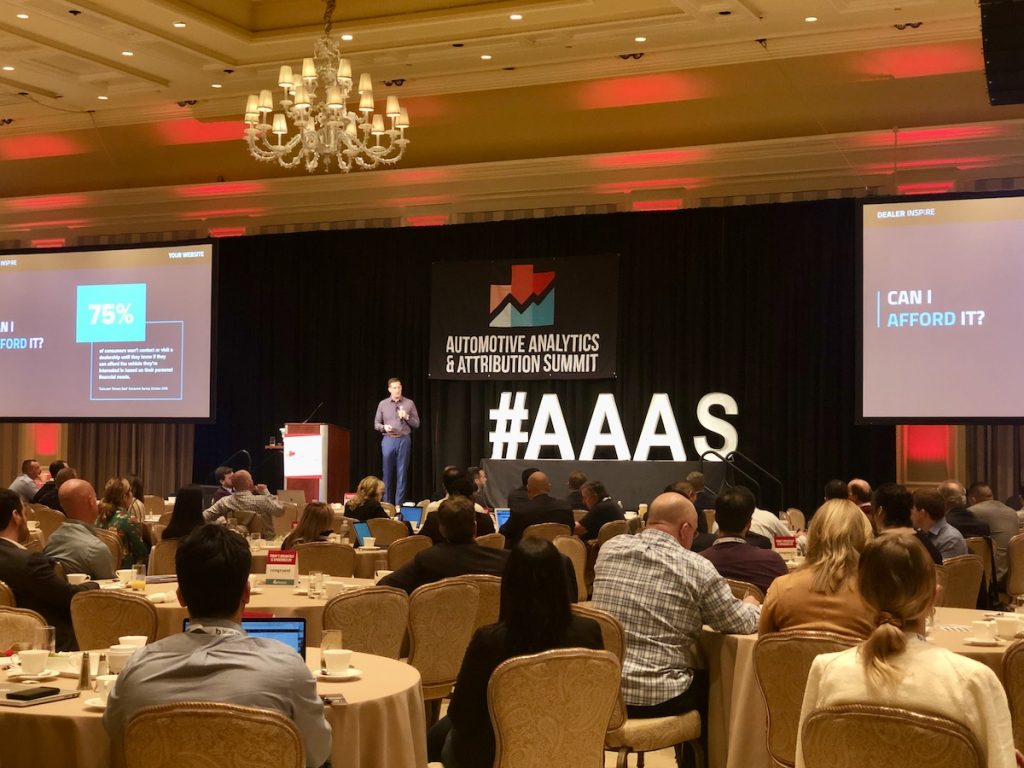 The atmosphere is welcoming as well. Attendees are open to all points of view and quick to shake a hand in greeting. Lots of friendships begin at these events.
Content is not 101. This isn't the best place to go when you're freshly dawning the internet or marketing manager title. Digital Dealer might be a better start. AAAS assumes you possess enough knowledge to understand how certain automotive technologies work and you are seeking ways to enhance your practices. It a fantastic place for personal attention from vendors or to find your own community of similar-minded dealers to chat with.
I won't be diving deep into the insights shared at the event because those are personal at these things. So much happens in the hallways, in one on one talks, that it is hard to put a true value on what content is king. My advice to those who don't walk away with much is to put yourself into conversations more. Despite their resting bitch face (like mine), everyone is open. Just because someone works for Google or Nissan doesn't mean they don't put their pants on one leg at a time too. Bend an ear and be ready to have yours bent in return. Be open.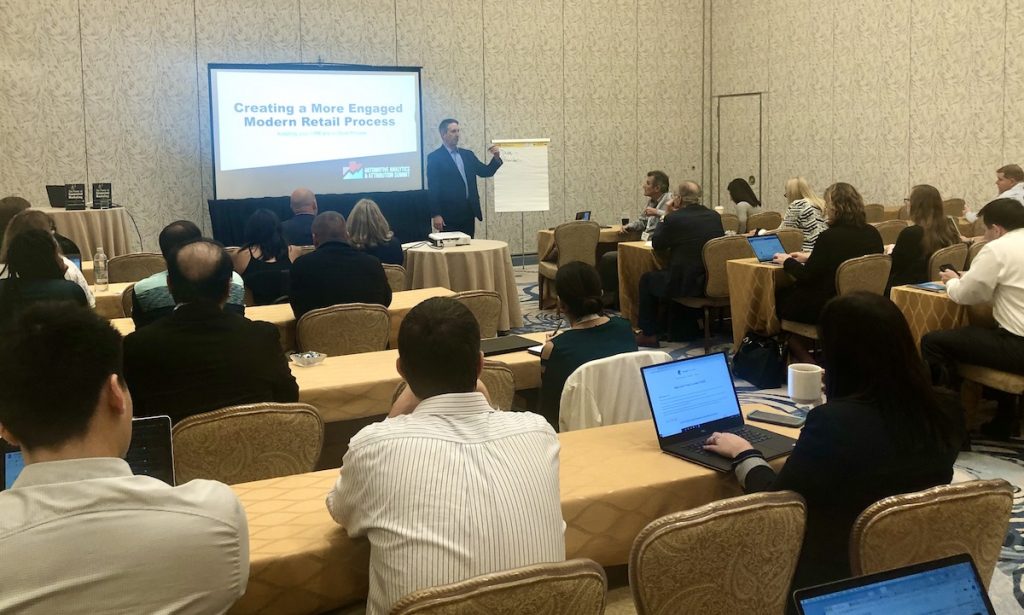 Over time, in the DealerRefresh forums, I will share some bits I gleaned from this show. The first one is here: https://forum.dealerrefresh.com/threads/lead-wall-on-your-website.6747/
The biggest winner of the conference was probably digital retailing. It was a focus of so many conversations. Or maybe I'm biased because I sat on a panel about it, but it permeated many of the hallway chats. I'll share more thoughts on that in the future too.
And the biggest loser of the conference were CRM systems: ALL OF THEM. They all suck at attribution and were all called out for the difficulties they create.
Despite whatever may be posted by Alexander Lau, this Alex believes Brian Pasch is doing a good service to our industry in having these events. I have enjoyed myself at every one of them and walked away with something of value. I'll be back.

Who knew an argument with Jeff Kershner, in 2005, would lead to Alex becoming a partner with him on DealerRefresh. Where will the next argument take ...