Artificial Intelligence used to be something you'd only see in science-fiction novels, comics or movies. But these days AI isn't just for Terminators and space ships with an axe to grind. Car dealers are now able to use AI to improve personalization on their website and engage customers more fully – engagement that can be turned into conversions if you know how to use the tools properly.
Personalization is the newest way to connect with customers and stand out from the sea of advertisements and content jockeying for customer attention. By using AI technology, dealers can create smarter pop-ups, customized advertisements and better search engine results that place their dealership front and center.
Did you know that?
Smart Popups increase conversions by an average of 30%
Retargeting can boost ad response by 400%
82% of marketers report that SEO is becoming more effective
[highlight color="#d65a3e" font="#ffffff"]
[/highlight]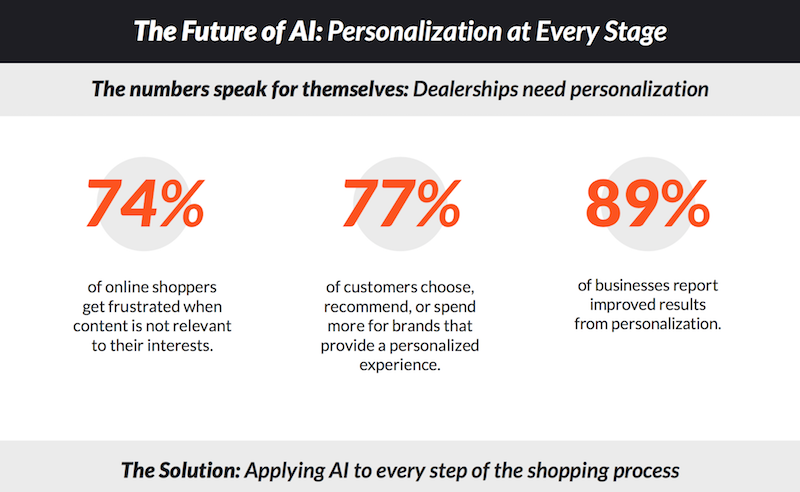 Learn how to apply AI to every step of the shopping process!
As AI develops, it will dramatically scale dealership customer service to reach a larger market, provide excellence to every customer, foster loyalty and return business, and increase revenue.
A
AutoLeadStar helps maximize the automotive industry's expansion to digital by transforming dealership websites into digital showrooms. The AutoLeadSta...